Seventeen women with FGM attended Belfast hospitals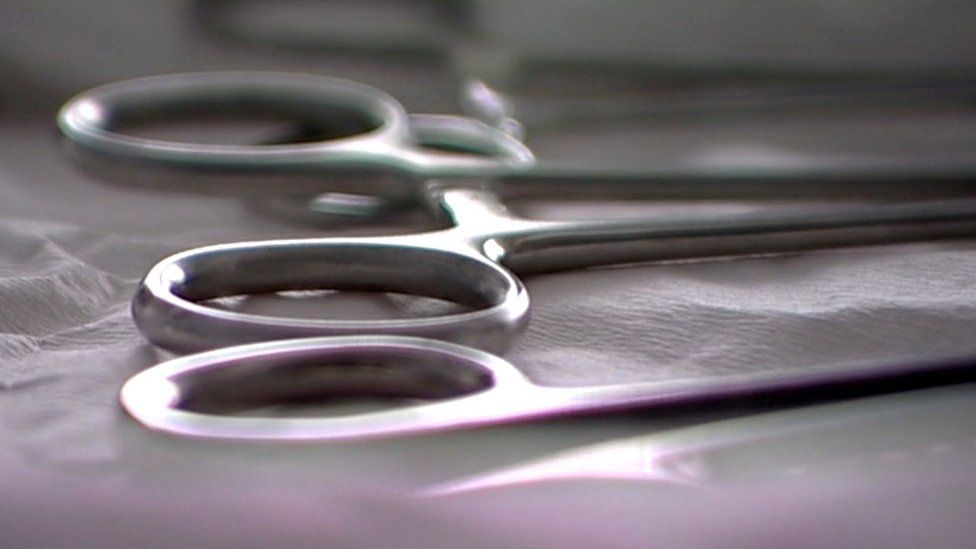 Northern Ireland's biggest health trust has seen 17 cases of female genital mutilation (FGM) in just over nine months.
Belfast Health and Social Care Trust confirmed via Freedom of Information that the cases were identified between April 2017 to 15 January 2018.
The women were aged from 24 years to 46 years.
Their country of origin was not recorded.
FGM means the partial or total removal of the external female genitals or other injury to female genital organs without medical reason.
It is a crime in the UK and is recognised internationally as a human rights violation.
Last year, a report commissioned by the African and Caribbean Support Organisation Northern Ireland (Asconi) found there was no specific data on the number of women and girls affected in Northern Ireland.
Natassa Latcham, Asconi, said she believes there are more cases that are not known about.
"Most of the communities affected by FGM tend to be in and around Belfast so I would imagine the figures are a bit higher," she said.
In England, it is compulsory for family doctors, hospitals and mental health trusts to report new cases. In 2016-17, more than 5,000 cases were recorded.
Reporting is not mandatory in Northern Ireland.
The five health trusts were asked for figures collected between January 2016 to January 2018.
In that timeframe, the Western and Northern trusts recorded fewer than five cases, less than 10 were recorded in the South Eastern Trust and none in the Southern Trust.
The Belfast Trust said from April 2017 to January 2018, there had been 17 confirmed cases.
Breedagh Hughes, Royal College of Midwives, said nurses were often unclear on procedure.
"In an ideal world, they would be recording what they are seeing," she said.
"In Northern Ireland, there is no requirement to either record or report and there isn't anything available to midwives at the coal face as to what they should do."
A Department of Health spokesperson said guidelines to advise frontline professionals had been developed in 2014.
If a medical professional comes across a case of FGM which, they believe happened outside the jurisdiction, "they must act in accordance with the law and their safeguarding responsibilities as well providing the necessary care and support to meet the needs of their patients," the spokesperson said.
The issue of collecting data on FGM is under consideration.
Ms Latcham said the communities affected in Northern Ireland were primarily Somalian and Sudanese.
She said raising awareness was key to change.
"Some women who are active within the community are trying to show their own communities that this is a practice that needs to end," she said.
"But also they want Northern Ireland to know - hey, we're here and we have this major issue and we need more awareness created around it."