NI to lose a designated day for flying the Union flag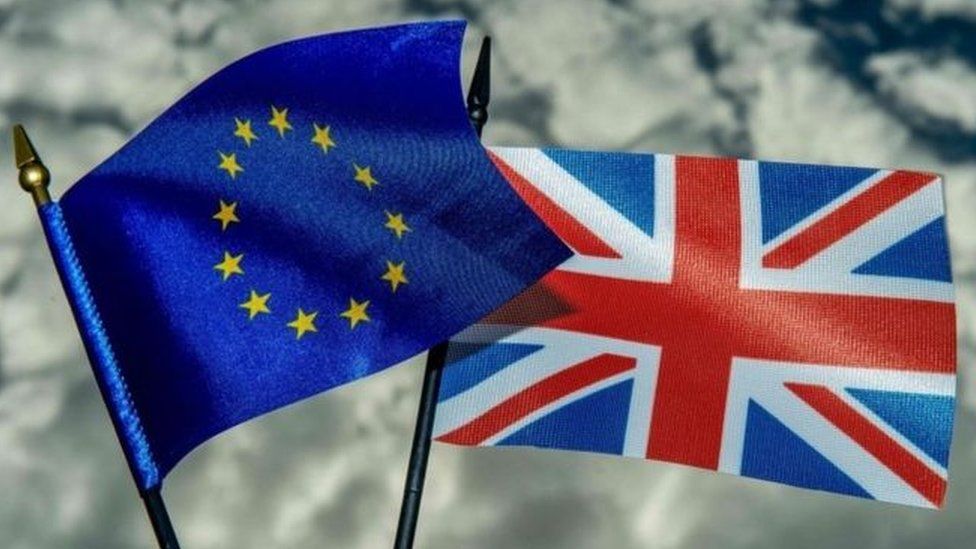 Northern Ireland is to lose a designated day for flying the Union flag as a result of Brexit.
Under current legislation there are 18 days when government buildings must fly the flag including Europe Day in May.
However, under legislation planned as part of leaving the EU, Europe Day is to be removed from the list.
Northern Ireland is the only part of the UK where designated days are enshrined in law under The Flags (NI) Order 2000.
According to an explanatory memorandum issued by the NIO, it will be "no longer appropriate" to recognise Europe Day after Brexit.
The change is to be part of the EU Withdrawal Bill due later this year.
There are 18 days when the Union flag flies from government and court buildings in Northern Ireland.
They include the anniversary of the Queen's accession to the throne in February as well as her calendar birthday in April and her official birthday in June.
It also includes the birthday of the Duchess of Cambridge in January, Commonwealth Day in March and the Queen and Duke of Edinburgh's wedding anniversary in November.
The flags of the UK nations may also fly alongside the Union flag on their national saints days "but not in a superior position".
The Under Secretary of State Shailesh Vara said: "In my view there are good reasons for the provisions... and I have concluded they are a reasonable course of action.
"Without these regulations the requirement to fly these flags on Europe Day would still be in place despite it no longer being appropriate."
Flag flying is often a controversial issue in Northern Ireland.