NI Paper Review: Hospital abuse probe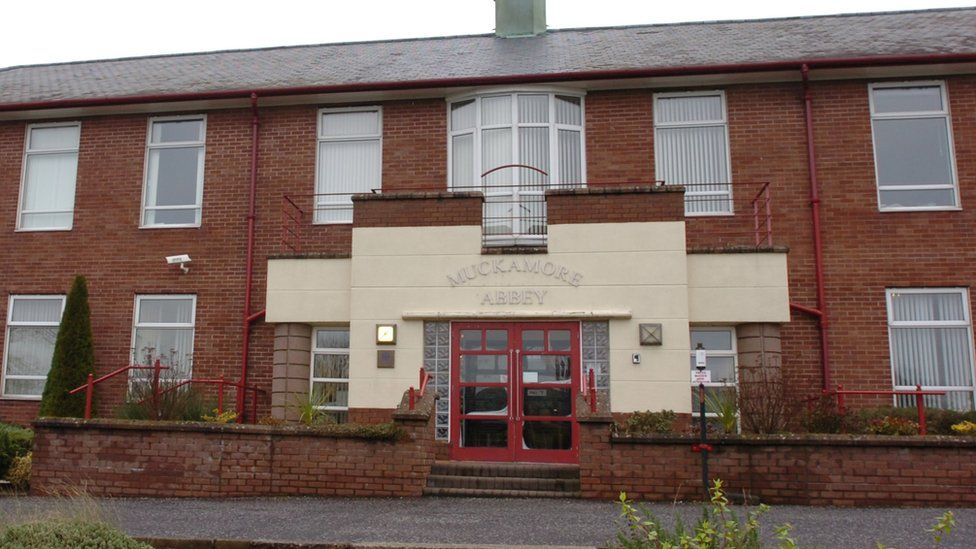 A hospital abuse probe, the Irish sea and a grandmother in prison are all across today's front pages.
The Irish News reports that a number of nurses have been suspended from a County Antrim Hospital as a major abuse probe takes place.
CCTV footage from Muckamore Abbey Hospital is reported to have revealed "serious physical mistreatment" of patients.
The hospital cares for patients with severe learning disabilities.
Recordings are said to date back to more than a year ago and show young adults being "dragged by their hair" from their bed.
The newspaper reports that agency nurses have been flown in from England to provide cover at the specialist facility.
The Chancellor of the Exchequer announced £12m worth of funding for the company and addressed future Brexit talks.
Mr Hammond said that ruling out a border between Great Britain and Northern Ireland was "non-negotiable".
The News Letter explains that Mr Hammond said London was committed to protecting the integrity of the United Kingdom.
The newspaper reports he said: "One of the challenges we have is getting the EU to understand that the no east-west border is as non-negotiable a part of this picture as no north-south border is for them."
The Belfast Telegraph features a front page story on the funeral of Callum Morrow which took place in Lurgan on Wednesday.
The newspaper reports that Callum's father, Stephen Brennan was allowed out of hospital to attend the funeral.
The Irish News features a story on a grandmother from west Belfast who has been sent to prison for not paying a TV licence fine.
Anne Smith, 59, was ordered to present herself to police on Wednesday so she could begin a six-day sentence.
The newspaper reports that Ms Smith said she was "terrified" at the prospect.
Brian O'Callaghan-Westropp was on honeymoon with his new wife Zoe Holohan near Athens.
The newspaper reports that that Mr O'Callaghan's body has been recovered, while his new wife recovers from burns.
Darren Ferguson, CEO of NI-based peace building group 'Beyond Skin' said the money spent could "have changed hundreds of Sri Lankan's lives".
He added: "Our partners in Sri Lanka do not get sponsored by the Sri Lankan government. That £50,000 would have fed and gave access to education for hundreds of children who are struggling and that is really grating on the people of Sri Lanka."