Men arrested in taser gun case face drugs charges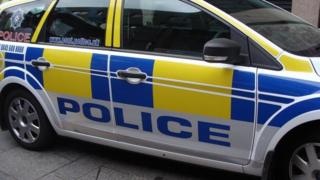 Three men have been charged with drugs offences after an incident in which police fired a Taser gun.
The men, two aged 39 and one who is 22 years old, were stopped in a car on the M2 motorway, north Belfast, on Thursday at about 2300 BST.
Detectives from the Organised Crime Unit fired a taser stun gun during the incident.
The Police Ombudsman has been informed. The men are due to appear in court in Belfast on Saturday.
The two older men face charges of being concerned in the production of Class A drugs and conspiracy to supply. One of them is also charged with having criminal property.
The 22-year-old man is charged with having drugs.