Man with head injury found on Loughgall Road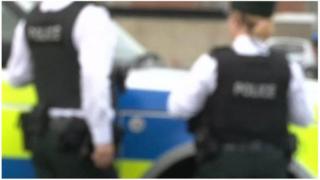 Police are appealing for witnesses after a man in his 30s was found with a "significant head injury" on County Armagh road.
He was discovered on the Loughgall Road at about 23:30 BST on Saturday.
Police posted on Facebook that they do not know how the man came to be on the road, but that it was "possible he was hit by a car which then drove off".
They added that it is unclear how long the man was lying on the road before he was found.
At one stage, police say the man was unconscious.
They have appealed for anyone who was in the area at 23:00 BST and witnessed a collision to get in touch.