Flybe plane crew praised for Belfast emergency landing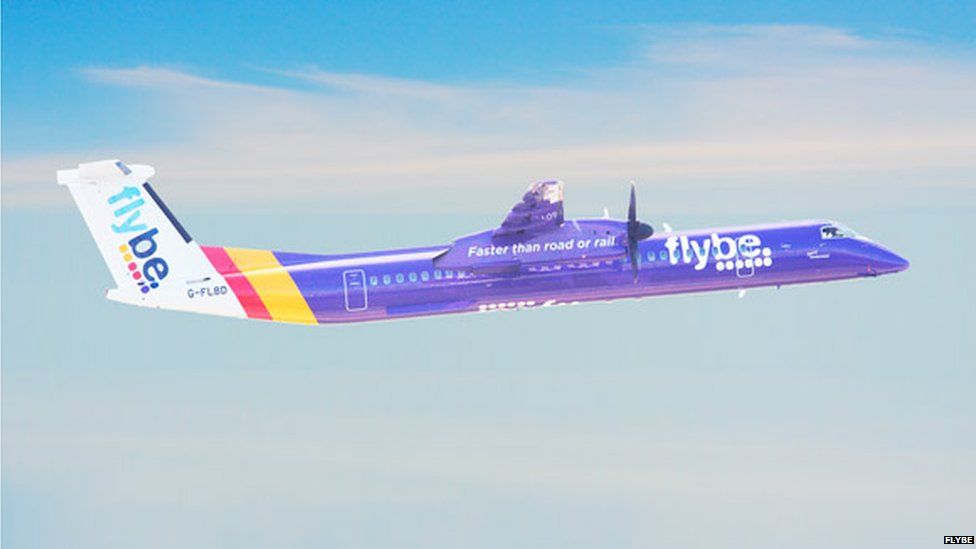 The calm response of the captain and crew of an aircraft that made an emergency landing in Belfast on Monday has been praised.
The pilot shut down one of two engines on the Flybe flight from Glasgow after it developed a technical fault.
All 69 passengers disembarked as normal when the aircraft arrived at George Best Belfast City Airport.
The flight was delayed by 20 minutes after the plane circled over the North Channel.
One passenger described being awoken by a thump and seeing people peering out the windows.
Business traveller Claire Ronald praised the actions of the Flybe staff.
"The crew was so calm, there was no sense of anxiety," she said.
The pilot assured passengers that the aircraft "could fly quite nicely on the one engine," Ms Ronald said.
She added that she travelled regularly on the Glasgow to Belfast flight and had flown through worse conditions in strong winds.
"It was quite quiet, and very restrained," Ms Ronald said.
Airport fire services were on standby when the plane, a twin-propeller Bombardier Q400, landed at 09:30.
A Flybe spokesperson said: "A technical fault resulted in the captain electing to shut down the number one engine as a safety precaution.
"The pilot followed all required procedures and the aircraft landed safely without further incident."
The airline said the safety of passengers and crew was its "number-one priority" and apologised for any inconvenience.