Brexit: Farmers and meat processors' no-deal warning
By Conor Macauley
BBC NI Agriculture & Environment Correspondent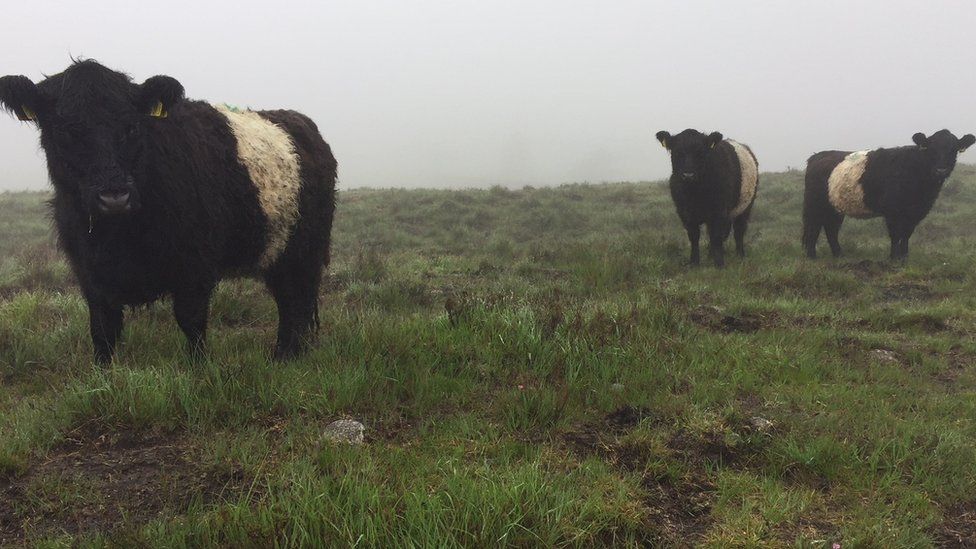 Farmers and meat processors have come together to tell the government that a no-deal Brexit would be "disastrous".
Beef and sheep sector representative and hill farmers issued the warning.
They were joined by the Northern Ireland Meat Exporters' Association (NIMEA) which represents meat processing plants.
Of particular concern is the potential loss of the French market for Northern Ireland lamb in the event of an exit without an EU trade deal.
Ulster Farmers' Union beef and sheep spokesman Sam Chesney said a no deal exit would be a "risky outcome".
He said producers could face tariffs of up to 60% on some exports.
He also said there could be competition in the UK market from international imports produced at lower animal welfare and environmental standards.
Conall Donnelly of NIMEA said it was "hard to see any outcome that could be worse than no deal".
He said "uncertainty and brinkmanship" in the negotiations could make potential customers plan for a no-deal scenario by sourcing product elsewhere.
The UFU's Hill Farming representative John Kennedy said several independent reports had highlighted the risks to the industry of no trade agreement.
He said if the UK did default to World Trade Organisation (WTO) tariffs, protections should be put in place to prevent the domestic market being "flooded with cheap food".