Boy offered Fortnite game vouchers for graphic images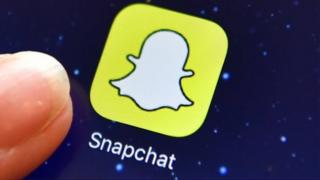 Police have issued a warning after a 12-year-old boy from County Antrim was offered online gaming vouchers for Fortnite in exchange for graphic pictures of himself by a stranger.
The boy was contacted through the social media app Snapchat.
He sent one picture of his face, but refused to send anymore photographs.
When he stopped communicating with the stranger, the boy was then threatened with blackmail.
The boy and his parents at the centre of the incident did not wish to talk about their experience, however asked police to raise awareness of the issue.
'Talk about online activity'
Det Chief Insp Anne Marks said: "Keeping children safe online is not a new challenge for parents.
"But the use of Fortnite vouchers called V Bucks as an incentive in this case is a new development - the game is a global phenomenon.
"The advice for parents - talk to your children," she added.
Emma Lyttle from Parenting NI said it was important for parents to engage with their children about the game, apps and social media sites they are accessing online.
"If you explore that together and look at the ins and outs of that, you're better equipped to deal with the kind of things that your children might talk to you about - if there is something they are uncomfortable about," she said.
'Misuse of our platform'
A spokesperson for Snapchat said: "The exploitation of any member of our community is absolutely unacceptable and a complete misuse of our platform.
"It's important to note that no-one under 13 is allowed to use Snapchat, and we encourage parents and educators to talk to young people about how to use Snapchat safely.
"Unlike other platforms, Snapchatters do not have default browsable public profiles that include things like location, interests, or age and the default settings on Snapchat are restricted to friends only."