Public Health Agency: Belfast's heroin deaths 'worrying'
By Kelly Bonner
BBC Newsline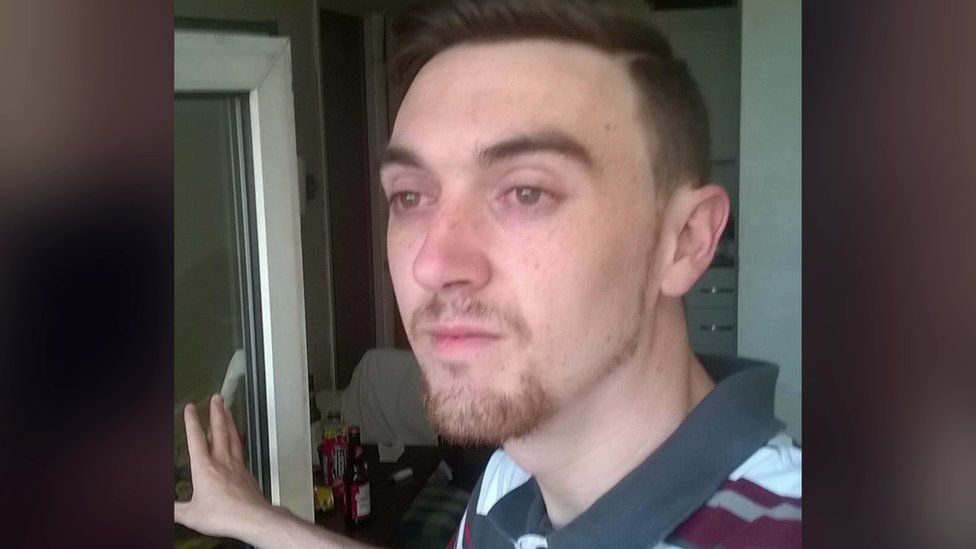 There have been two deaths and four overdoses in Belfast caused by heroin during the last 10 days, BBC News NI understands.
The Public Health Agency has described the situation as "worrying".
The mother of one man who died as a result of a suspected heroin overdose 10 days ago said her son desperately wanted help.
Joel Curley, 25, began taking legal highs at the age of 15. At 19 he was diagnosed with psychosis and started to take MDMA to try and deal with his mental health issues.
His mother, Joanie Bennett, said her son only began injecting heroin nine months ago.
She said: "He asked a doctor one time would he put him in somewhere residential so that he could actually get the help and the doctor told him there was a waiting list.
"Someone thought it was a bright idea, when he was talking about his mental health, that heroin would make it all disappear and would block it all out for him and he wouldn't have to have the monsters in his head."
The father of two eventually sought help and tried to access a substitute prescribing programme.
Mrs Bennett said: "When we went into the appointment, they went through all his details, what he was using, how long he was using and then the girl said he would have to come down and see them every two weeks and his whole demeanour just changed."
Joel's mother said her son would have tried anything to get off heroin.
"He asked could he even get help with a psychiatrist," she said.
"He said he would do the withdrawals and go through the sickness. So he was told to write his feeling down for the next appointment.
"He didn't make that appointment. He really wanted the help."