Legal challenge in Dublin to new Garda commissioner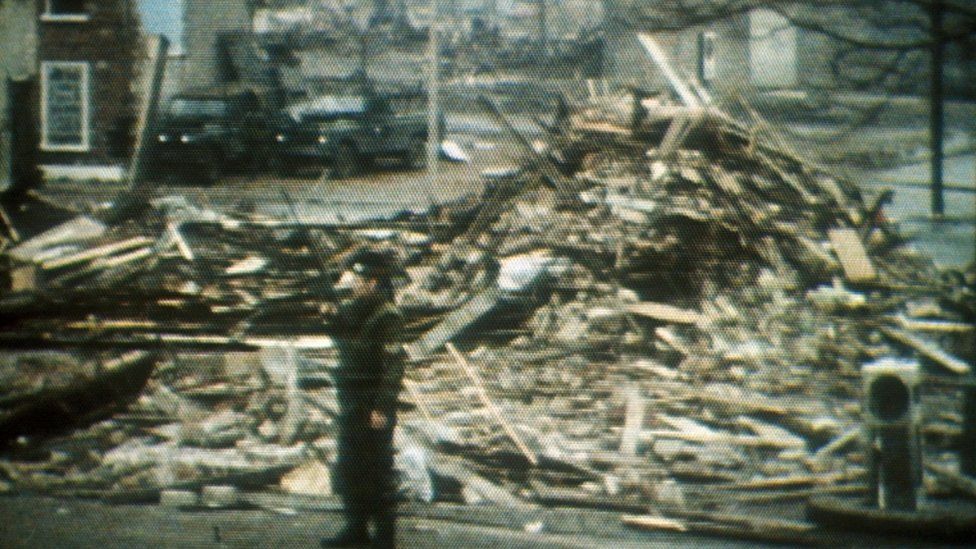 A grandson of a woman murdered in 1971's McGurk's Bar bombing in Belfast is bringing a legal challenge against the appointment of Drew Harris as the next Garda (Irish police) commissioner.
Ciaran MacAirt says Mr Harris's former roles in the PSNI and its predecessor, the RUC, will make it impossible for him to fully discharge his new duties.
The Garda said they do not comment on matters before the courts.
Mr Harris is expected to take up the post next month.
Mr MacAirt, whose grandmother Kathleen Irvine was killed by the bomb, is taking his case to the High Court challenge in Dublin.
He claims that due to his senior role with the PSNI, Mr Harris has possession of information directly relevant to Garda investigations into the murder of Irish citizens during the Troubles.
He claims Mr Harris has signed and is bound by the UK's Official Secrets Act making it impossible to fully discharge his duties as the next Garda commissioner.
This conflict, it is claimed, is incompatible with the duties of Section 5 of the Garda Síochána Act, in particular to state security and the investigation of crime.
Kathleen Irvine was one of 15 people killed when a loyalist bomb exploded at the north Belfast bar in December 1971.
The RUC initially blamed it on an IRA bomb being accidentally detonated when in fact the bomb was deliberately left in the bar by the Ulster Volunteer Force (UVF).
A UVF member, Robert Campbell, was jailed for the atrocity in 1977.
However, Mr MacAirt says there was never a proper investigation into the bombing, and claims there was an RUC cover-up with regard to what happened.
He claims his efforts to find the truth have been frustrated by the PSNI, and have been consistently obstructed by Deputy Chief Constable Harris.
It is claimed that as part of his role with the PSNI, Mr Harris had responsibility the PSNI's Historical Enquiries Team, which investigated the bombing.
It produced four reports, which Mr MacAirt says Mr Harris had the final say over, into the bombings.
The four reports he said were all rejected by the victims of the bombing as the allegations of collusion between loyalist paramilitaries and the RUC were not addressed.
Mr MacAirt's solicitor Niall Ó Murchú said: "Mr Harris, for more than 10 years, was involved as the senior officer in control of HET.
"And in respect of McGurk's there were four discredited HET reports.
"Ciaran also believes it's a constitutional issue, a threat to national security by the appointment of a person who perhaps 30 years ago swore an oath of allegiance and the Official Secrets Act to Britain and is now going to take up the most senior role in policing in Ireland."