Commemoration marks 50 years since first NICRA march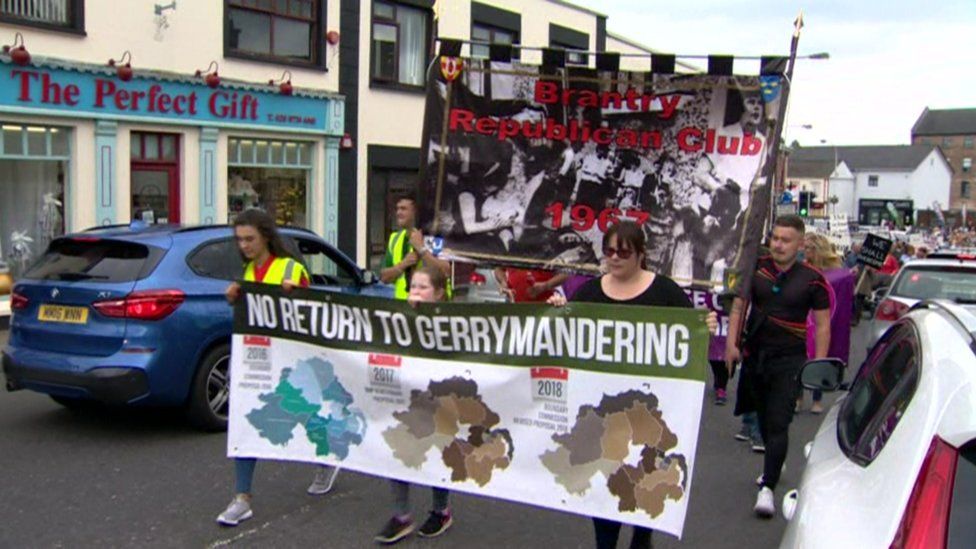 Hundreds of people gathered in Coalisland on Saturday to commemorate fifty years since the first Northern Ireland Civil Rights March (NICRA).
The event was organised by Sinn Féin.
The original march took place on the 24th August 1968 and saw thousands walk from Coalisland to Dungannon to protest against public housing allocation.
There was also a demonstration of more than 100 people, organised by anti-abortion group Precious Life, critical of Sinn Fein's stance on that issue.
Marchers on Saturday followed the same route from Coalisland to Dungannon as NICRA took in 1968.
NICRA was formed in 1967, with demands to end to gerrymandering, and discrimination and calling for "one man, one vote".
The first march was planned to highlight concerns around the allocation of housing in County Tyrone and the belief that protestants were given preferential treatment.
Ian Paisley's Ulster Protestant Volunteers held a counter-protest, as they opposed the march entering the Market Square in Dungannon.