GCSE results improve in Northern Ireland again
By Robbie Meredith
BBC News NI Education Correspondent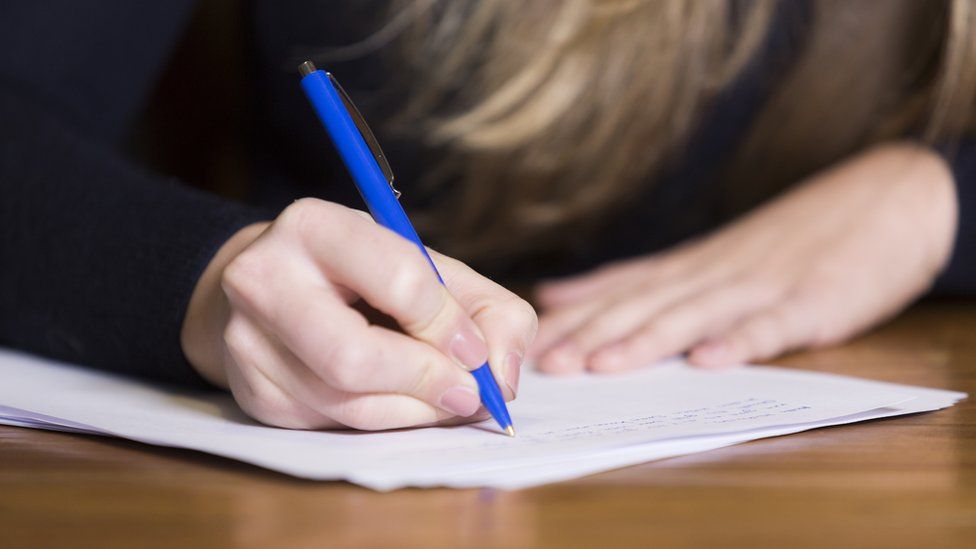 GCSE results for pupils in Northern Ireland have improved again.
The proportion of entries awarded A*-C grades has risen by 0.7% to 81.1%. Around one in 10 entries received the top A* grade.
In that system, nine is the highest grade and one the lowest.
Overall, 2,914 number grades were awarded in Northern Ireland, which is 1.7% of the total number of grades awarded.
The Northern Ireland exam board CCEA is maintaining the A*-G results system, although they will introduce a new C* grade in 2019.
About 30,000 students in Northern Ireland received their GCSE exam results on Thursday.
85.1% of entries from girls achieved A*-C grades.
The proportion of entries from boys achieving those grades was 76.9%.
There was also a significant rise of almost 5% in the number of girls taking science, technology, engineering and maths (STEM) related subjects.
STEM subjects now account for 43% of all GCSE entries.
Many of those getting their results will go on to further study in their schools or in FE colleges
BBC Northern Ireland will be hosting a special Facebook Live discussion for students and their parents later on results day.