Newry: 'Volley of shots' fired at house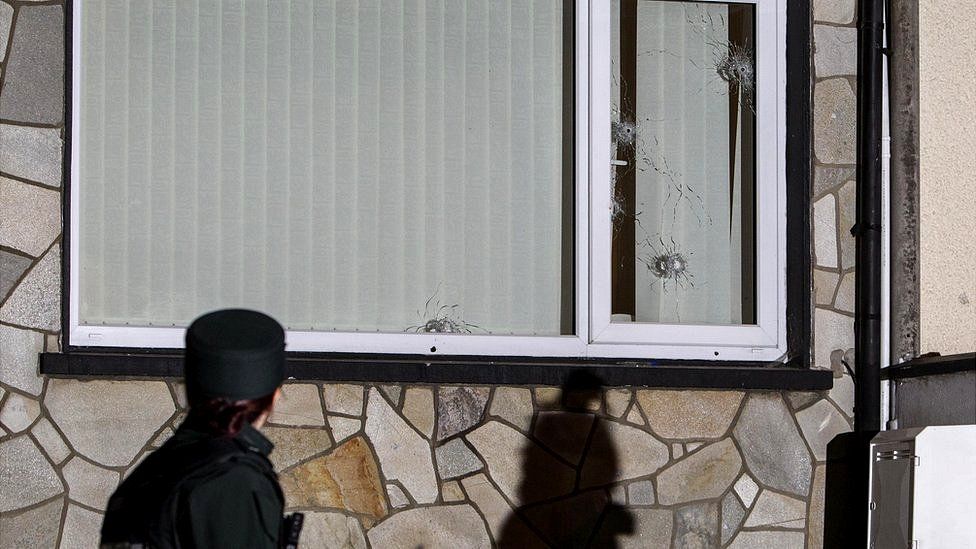 A police investigation is under way after "a volley of shots" was fired at a house in Newry, County Down.
Shots were fired in quick succession at the ground floor window of the property at Barcroft Park at about 23:45 BST, the police said.
It is believed an automatic-style weapon was used in the attack.
Four adults were inside the living room, and Insp Frances McCullough said: "All were left extremely shaken but otherwise uninjured."
"We are working to establish a motive for this appalling attack," he added.
Barcroft Community Association chairperson Darren Thompson said: "Local people are angry about this reckless incident.
"Whoever carried out the attack on this house showed a total disregard for the occupants and other local residents.
"It is too early to speculate about the background, but we unreservedly condemn those responsible."
Sinn Féin MP Mickey Brady said the incident "appears to be a reckless attack and must be condemned by all".