Lack of health minister stalling internet safety strategy
By Marie-Louise Connolly
BBC News NI Health Correspondent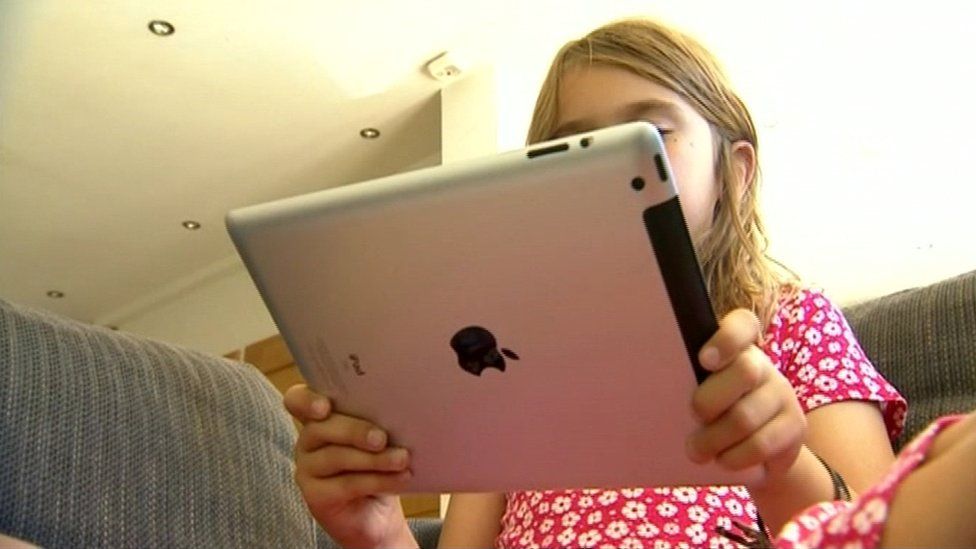 Children's online safety is being put at risk because of Northern Ireland's political stalemate.
BBC News NI has learned that a strategy to protect children and young people was due to be delivered to the Northern Ireland executive in December 2016.
However the executive collapsed before a minister could sign off on the document.
The NSPCC says the policy would bring focus to an area that continues to place young people under threat.
The National Children's Bureau (NCB), which researched and developed the document, said Northern Ireland had taken the lead with online safety but the collapse of the executive means children are more at risk when online.
Celine McStravick is the director of the NCB. She says the strategy would have "empowered children" and given parents a "one stop shop" on protecting their children from online trolls.
She added: "It also would have given greater consistency for schools and principals.
"At the moment it's up to each school to decide how they deal with the issue and whether they spend part of their budget on providing instruction".
The action plan highlights the role and responsibility of companies to their users and explains how technology can be used to prevent children from being harmed.
It also spells out in black and white the Government's role in supporting schools and parents.
Colin Reid of the NSPCC says the strategy is "so badly needed"
"In Childline we have 500 children receiving counselling sessions as a result of something that has happened to them online.
It's all about joined up thinking and how government agencies and charities communicate and work with one another - this strategy provided that missing link."
Speaking to BBC News NI he also said that organisations like the NSPCC are feeling frustrated with the lack of a functioning executive at Stormont.
"This is very frustrating and is just another example of something that cannot happen in NI because we have no Executive. This is not controversial there must be a way to work through this and make it happen without a minister being in place."
The SDLP's MLA Nicola Mallon has written to the Department of Health about the matter.
In correspondence seen by BBC News NI the Permanent Health secretary says that the strategy requires executive approval.
Ms Mallon said she understood the document was very close to crossing the line and is another example of why Stormont needs to get back up and running.
"It's an example where parents are being failed and children are being put at risk. If this was in place we would be better protecting our children," she added.