Londonderry: PSNI warn of 'organised travelling crime gang'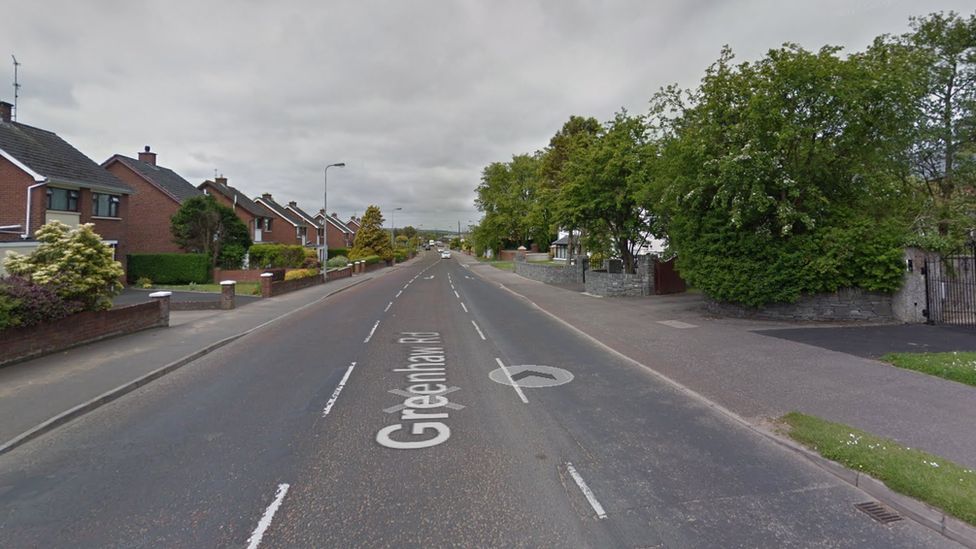 The PSNI suspects that an "organised travelling crime gang" is "targeting the elderly and nicer houses" in Londonderry.
It comes after a number of attempted burglaries in the Greenhaw Road area of the city.
Constable Murphy of the PSNI in Derry published a Facebook video giving advice to residents.
"There's possibly a gang out there that are really good at this and we need to stay alert," he said.
"If you see anybody who looks like they are scoping out a house or suspicious vehicles that aren't usually in your cul-de-sac, you ring them in."
He said the PSNI's investigation points to a gang operating in the area and not petty criminals.
Police are appealing for any taxis or cars with dashboard cameras which were in the area at around 21:00 BST on Friday to check their footage for "a group of around three men".
"The best thing you can do is just be vigilant," he said.
"Keep a look out for people you know are not usually around and just make sure your houses are locked up."
The PSNI subsequently reported that an elderly lone woman living in Messines Park in the city woke in her bed at about 21:30 BST on Saturday night when a man came into her room.
"The victim was obviously shaken and upset, thankfully she was uninjured and nothing taken," the PSNI said.
There was also a burglary sometime between 17.30 BST on Saturday and 02:00 BST on Sunday at a house in the Farmhill area of Derry.
Some cash and jewellery were taken but the elderly occupants were not at home at the time.