Randox makes pre-tax loss of £11m in 2017
By John Campbell
BBC News NI Economics & Business Editor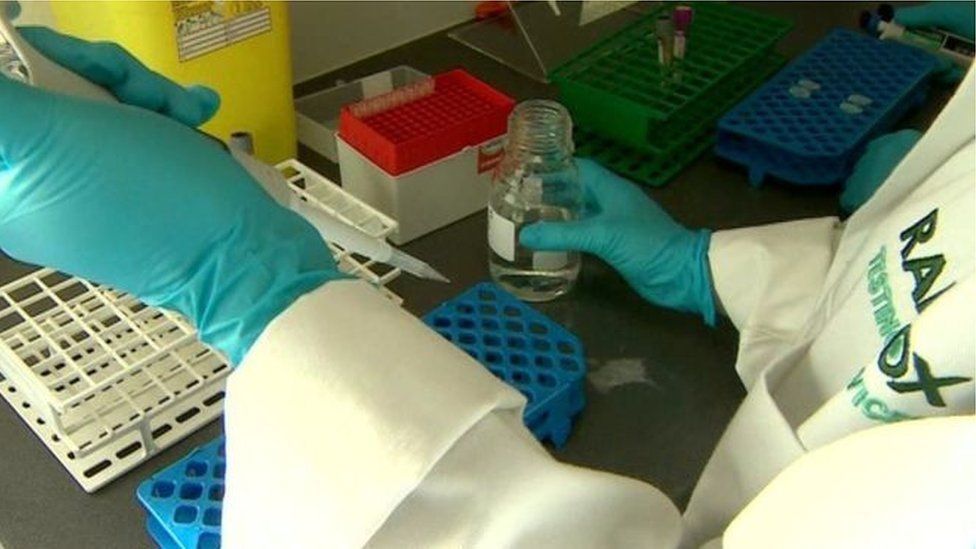 Randox, the County Antrim healthcare diagnostics company, made a pre-tax loss of £11m in 2017.
A note in the accounts says the loss is partially due to a provision for the cost of re-running some tests.
Last year a division of the firm, Randox Testing Services (RTS), was at the centre of an inquiry concerning alleged data tampering.
It prompted a review of more than 10,000 criminal investigations where tests had been carried out by RTS.
The re-testing costs are put at £2.5m, though if the number of re-tests changes by plus or minus 10% the cost will change by plus or minus £262,000.
Other reasons for the annual loss are a write-down in the value of some assets and a £6m provision for debts owed by related companies.
In recent years, Randox has been one of Northern Ireland's most successful companies.
In 2016, it made a pre-tax profit of £12m, while in 2015 profits reached £18m.
The accounts say that the loss in 2017 has put the company in technical default of its bank loan covenants with Danske Bank.
A covenant sets out the conditions which a borrower must fulfil as part of the loan agreement.
The accounts state that the covenant breach gives Danske the right to accelerate loan repayments.
However, a note adds that Randox has received a covenant waiver from Danske and an assurance that loan facilities will be maintained on acceptable terms.