GP practices: New services to be offered in Londonderry and Down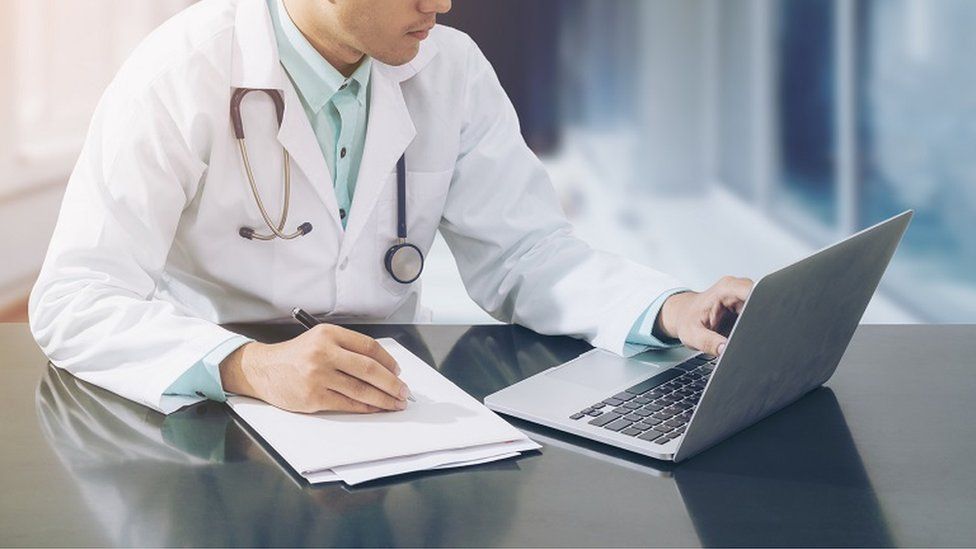 A new initiative to bring physiotherapists, mental health specialists and social workers into GP practices is being introduced in counties Down and Londonderry.
The Department of Health said it was the first stage in a £15m transformation of GP care in Northern Ireland.
Recruitment for an estimated 200 posts is now under way.
The new services are expected to become available in the coming months.
The move aims to ease the demand on GP and hospital services.
Richard Pengelly, the Department of Health's permanent secretary, said the scheme will mean services move away from primarily treating ill health and place a greater focus on "physical, mental and social wellbeing".
"This is a very important step forward in the transformation journey," he said.
"By bringing in new professional roles to work alongside and support GPs and nurses, we can really improve care in communities and neighbourhoods."
It is hoped the initiative will identify opportunities for early intervention and see a drop in the numbers of GP referrals to services outside of their practice.
Dr Martin McCloskey, chair of the GP Federation, said an initial assessment would determine the best option for patients.
"Everyone knows one of the big difficulties at the moment is accessing your GP, having to wait for appointments, so this will increase capacity.
"The idea is that you will contact your GP surgery as normal but instead of always just having a GP to see, you may see a physiotherapist, or a mental health worker, or social worker - whoever would be best at dealing with your problem at that time," he said.
The Derry-based GP said the aim was to get people back to full health very quickly by accessing the most appropriate service.
The Department of Health say the initial Derry and Down roll out will serve some 275,000 patients.
The initiative is part of the Bengoa plan to transform health and social care in Northern Ireland.
A further roll out is planned for west Belfast in the coming months.