Arlene Arkinson: Priest speaks about attempted exhumation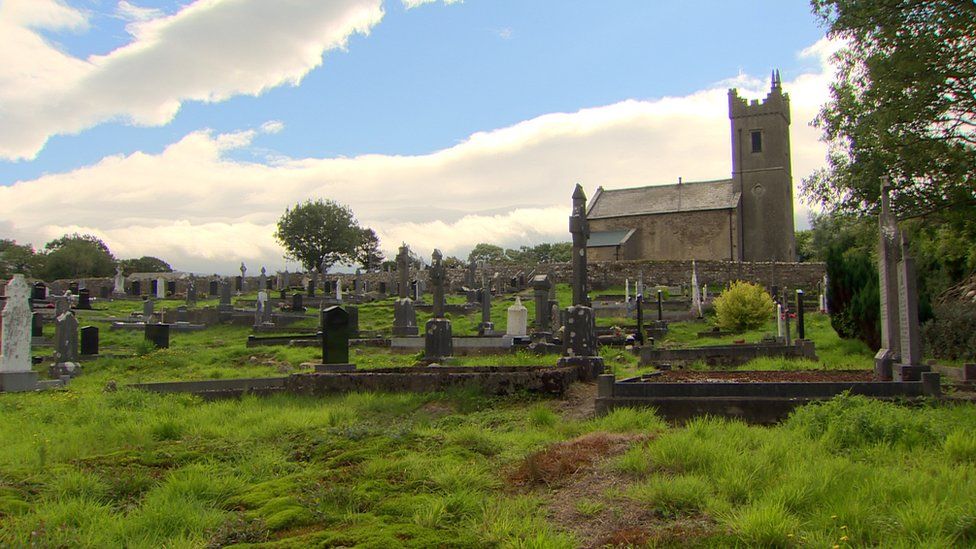 A County Sligo priest said the exhumation of a grave in his parish should help "nail rumours" about a possible link with missing Castlederg teenager Arlene Arkinson.
Arlene was 15 years-old when she vanished after a school disco in 1994. Her body has never been found.
Fr Christy McHugh was present when two bodies were exhumed from a plot at Ahamlish cemetery near Grange.
He said it was a "very traumatic" experience.
The exhumation was carried out at the cemetery near Grange by Gardaí (Irish police) following reports that grave diggers discovered a woman's body wrapped in plastic in the grave two years after Arlene went missing.
The details were disclosed in Garda files obtained by the coroner in Belfast as part of an ongoing inquest into Arlene's death.
After the exhumation, tests were carried out and Arlene's family were told the remains were not those of the teenager.
The coroner, Brian Sherrard, has since demanded more information and has suggested other bodies in the grave should be tested.
Fr McHugh said the family who own the grave have come through a traumatic experience and added his thoughts are also with the Arkinsons as their suffering continues
"For a family here it is very very traumatic to have yourself sucked in to a situation where you had no hand act or part in and they have been through an awful experience," he said.
"All we can do is support them at this difficult time and hope there is a resolution to it finally."
He added: "An exhumation is a process which is very well thought out long before it will ever happen and there is a process to go through legally to do it between the HSE and Gardaí.
"You wouldn't go ahead and do something like that unless you really had your back to the wall to try and end some kind of a story so please God all of that rumour is now fairly well gone".
The inquest into Arlene's death is due to resume in Belfast on Tuesday when the coroner is expecting a response from Gardaí.
Arlene was last seen in the company of convicted child killer Robert Howard, who died in 2015.
He was acquitted of her murder but remains the prime suspect in the case.