NI councils: Rise in sick days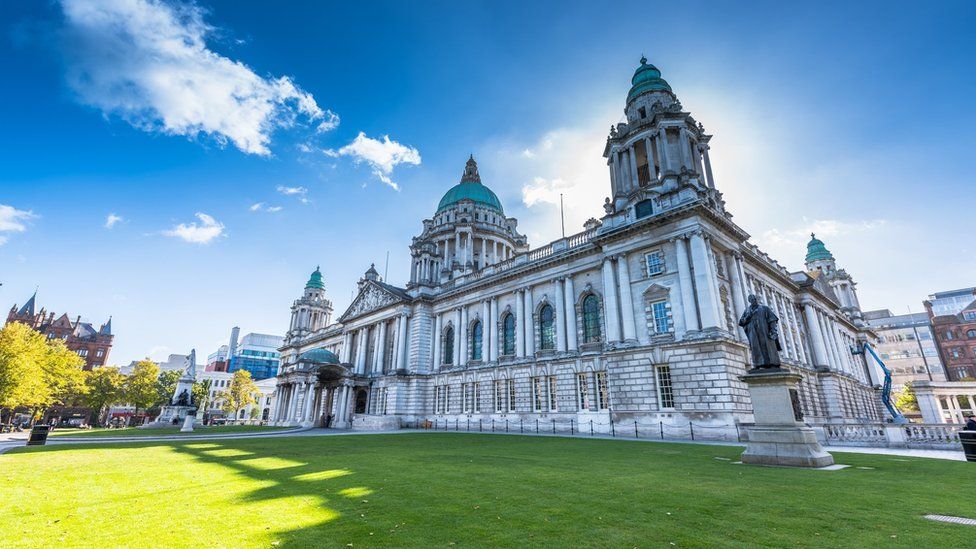 Sick days are on the rise in Northern Ireland's local councils, according to a report.
The report, which was published by the local government auditor, found that sick days increased by 7.3% from 2016/17.
Spending on agency staff went up by £3.9m, despite plans to reduce amounts spent on staffing agencies.
More than half of the rise was incurred by Causeway Coast and Glens, Belfast and Mid and East Antrim councils.
In the 2016/17 financial year, councils spent £878m providing services to the public - an average of £450 per person in Northern Ireland.
Total spend on agency staff went from £20.3m in 2015/16 to £24.2m in 2016/17.
The average sickness absence rate went from 13.93 days in 2015/16 to 14.95 days in 2016/17.
Pamela McCreedy, the local government auditor who wrote the report, said: "While I recognise the use of agency staff may be necessary, particularly during a period of significant organisational change, their employment should deliver value for money.
"Sickness absence must be monitored closely and actively managed to ensure that staff welfare is protected and that the delivery of front-line services to the public is not adversely affected."
The largest expenditure in 2016/17 was on leisure and recreation services, where £341m was spent, followed by £300m on environmental services.
Councils employed more than 9,800 full-time equivalent staff in 2016/17.
The report also found two of the 11 local authorities had not obtained annual returns from all their councillors in order to update their register of interests.
Mrs McCreedy said: "In order to maintain public confidence, it is important that members and council staff are aware of their responsibility for managing the risk of a conflict of interest both real or perceived or, where this is not possible, for ensuring that it is declared and managed properly."