Brexit: SoS speaks to head of PSNI about security concerns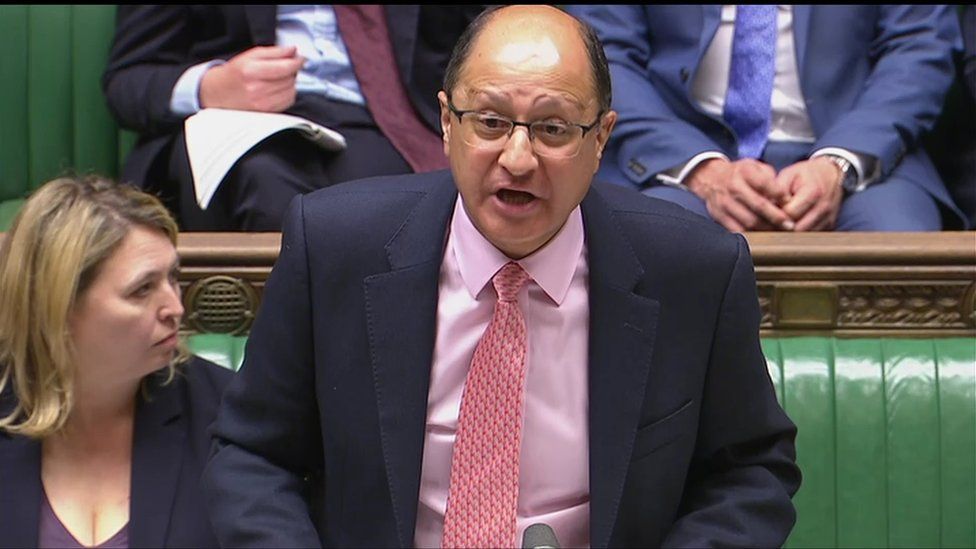 The Secretary of State has spoken to the Chief Constable about his concerns over the security implications of Brexit.
The Minister of State at the NIO, Shailesh Vara, said Karen Bradley made the phone call on Wednesday morning.
He added "we are in regular dialogue and we are considering the proposals he has put forward".
In front of the Northern Ireland Affairs Committee, George Hamilton said he did not know who he should send a business case to asking for additional resources for border duties after Brexit.
George Hamilton went on to confirm that the organisation planned to ask the government to fund the recruitment of about 400 additional officers for post-Brexit border security issues.
'Allocation of resources'
During Northern Ireland Questions on Wednesday, the deputy leader of the DUP, Nigel Dodds pushed the Minister of State on the issue.
Mr Vara said the Government would be "issuing guidance" in "the not too distant future".
But Mr Dodds, who was left shaking his head at the response, said: "With the greatest respect, we are not asking about issuing guidance. We are asking about the allocation of resources."