International Sheepdog Trials return to NI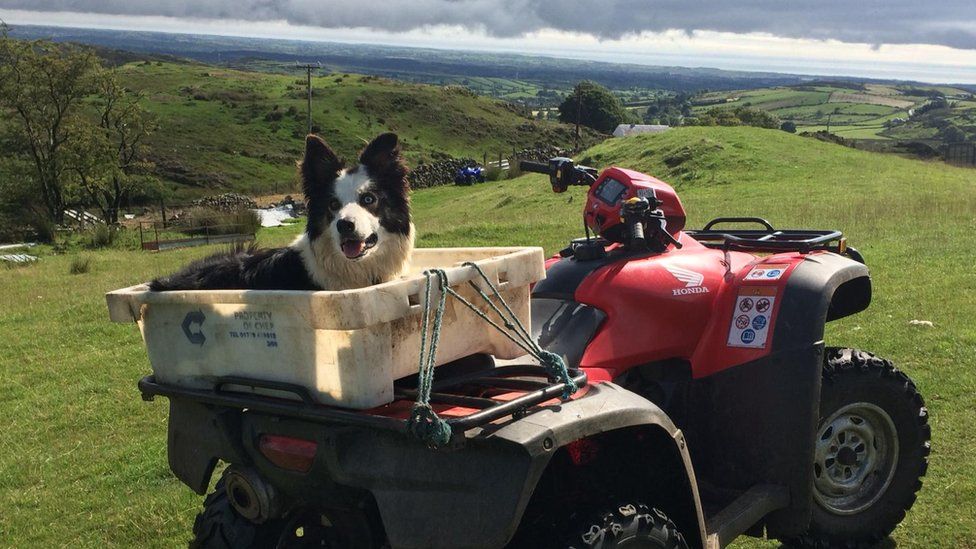 A canine champion will be crowned on Saturday at the 2018 International Sheepdog Trials in Dromore.
The biggest contest in the trialling calendar draws spectators from as far away as Australia, Canada and Brazil.
Hundreds of dogs and their owners competed in trials to secure a spot in the three-day event.
Winning the International Supreme Champion title is worth more than just a cash prize and a trophy - the winning dog can boost its trainer's reputation.
International Sheepdog Society National President John McCullough said he was delighted the event was being held in Northern Ireland for the first time since 2002.
Three local farmers battled 150 others at the Irish National Sheepdog Trials last month in County Mayo to make it on to the Ireland team competing at the Gill Hall Estate.
For Frankie McCullough, who runs a sheep farm outside Ballynahinch, his dogs are workers first and foremost.
Their day-to-day training consists of herding his flock up and down the rocky hillside twice a day.
"There's a lot of work that goes into training them from pups, sometimes you think you have a good one until it comes to lambing and you know you haven't," he told BBC news NI.
"You could spend two years getting a dog really well trained, and then you find out he's not the ticket.
"But it's nice when you get one that you really like, you'll both get more out of it."
As if vying for the top title wasn't stressful enough, Frankie McCullough is also providing all the sheep for the event, but says his dog's familiarity with the herd won't give them an added advantage.
"I think it's an advantage for everybody that the sheep will be so used to working with dogs," he said.
"Some trials you go to and they've mostly herded with motorbikes, so nobody has an advantage.
"Whereas this herd is used to dogs, so it's a level playing field for everybody, and the sheep will respect the dogs."
For Frankie McCullough, trialling is a hobby, and he competes fewer than 10 times a year, compared to serious triallists who would take part in 40 or 50 competitions.
He has several sheepdogs and, while none are kept as pets, there's a clear family favourite - with one brown eye, and the other a piercing blue, Spot stands out from the bunch.
"He's the hot favourite in the house, everybody likes him," said Mr McCullough.
"When he was reared as a pup he was trained to play with a ball, so he likes kids and plays ball with the grandchildren.
"You get some silly young dogs, but Spot's not like that. He's not only obedient, he's clever."