The evergreen Burt hurlers with 20 titles in 23 seasons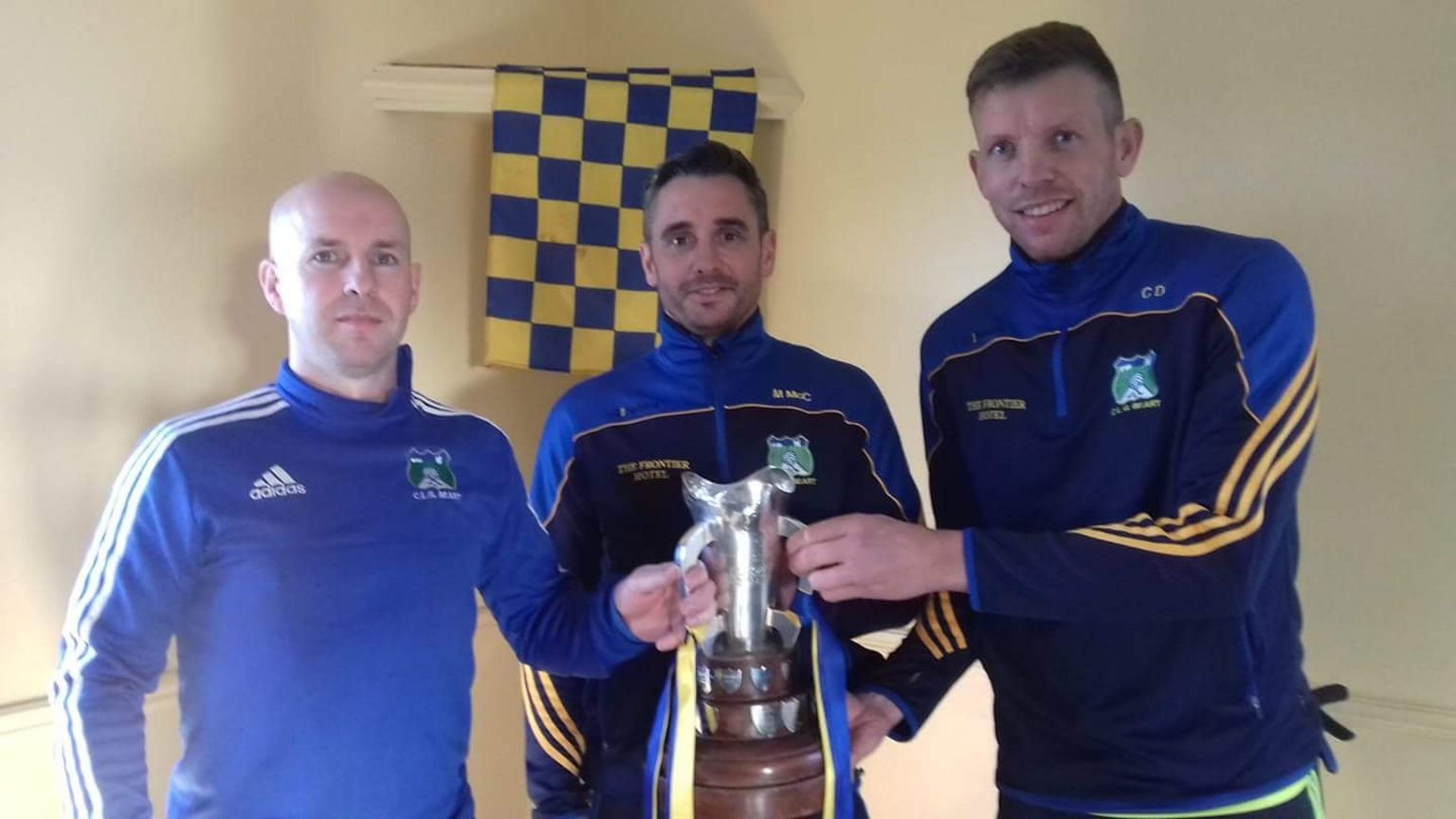 Achieving consistent sporting success over a long period of time is a relatively rare thing.
Maintaining fitness, determination and passion for a game is far from easy, and even if athletes do retain these elements towards the twilight of their careers it is more likely to be at a lower level of their sport.
Despite all of this, there are exceptions, and sometimes these exceptions can be remarkable.
In this instance, two hurlers from Burt GAA club in County Donegal have accomplished the incredible feat of winning 20 county championship titles in 23 years.
Ciaran Dowds, 41, and 40-year-old Mickey McCann were part of the Burt senior hurling side that beat long term rivals Setanta on Saturday, 1 September.
In an ill-tempered clash at Letterkenny's O'Donnell Park, Burt prevailed 3-14 to 1-14 over a Setanta side who finished the match with 13 men.
The victory was Burt's 39th Donegal County Championship Title in their illustrious history, and veteran Dowds says he was over over the moon to have reached the landmark.
"I couldn't believe it was 20 until someone asked me how many I had won, which made me think about it.
"I knew my first game was back in 1994, and I remember thinking in 2015 - when we last won it - that I was only 19," he says.
"I am playing with young lads now who weren't even born when I started and I just think 'what am I at?'
"Keeping up with the youngsters isn't easy, but I suppose it is a piece of history I can look fondly back on in the future".
The village of Burt, located just a few short miles from the border, is best known for the ancient Grianán of Aileach ring fort, but it is widely renowned for its hurling.
Burt are a club steeped in history and are a part of hurling folklore. They had a hugely successful side in the early 20th century, and that success has been consistent ever since.
Dowds credits much of his and Burt's success to his father, Danny, who played a big part in the modernisation of the club.
"I was born in Burt and born into the game. Donegal is a football county for the most part, but this is a hurling enclave of which there aren't too many, and I'm blessed to be from this area.
"Back in the 1970s there were no underage sides, only a senior team, but luckily my father and James McLaughlin thought about the future by starting to develop youth talent.
"We owe a lot of our success to them as youth plays such a part in hurling".
Sporting stars who have defied age to be successful
Martina Navratilova: The Czech-born American tennis star has amassed 18 Grand Slam singles titles in her glittering career, and became the oldest player to ever win at Wimbledon in 2003 when, at the age of 46, she won the mixed doubles final.
Tom Watson: When he was 59 years old in 2009, and 26 years after his last major victory, the American golfer led after the second and third rounds of The Open but lost in a play-off in an extraordinary weekend at Turnberry. He is an eight-time major winner.
Sonia O'Sullivan: The Irish track and field legend had a glittering career, and she won 5,000m and 10,000m silver medals at the 2002 European Championships at the age of 32. She also won silver in the 5,000m at the 2002 Olympic Games, and is the 2,000m world record holder.
Lester Piggott: Widely regarded as one of the greatest jockeys ever, the Englishman's last victory came in 1994 at the age of 59, and he officially retired a year later. Piggott has 4,493 career wins, including nine Epsom Derby victories.
George Foreman: The American boxing legend won the second of his two World Heavyweight Championships in 1994 aged 45, knocking out 27-year-old Michael Moorer. He remains the oldest World Heavyweight Champion in history.
'A monumental achievement'
Praise has been arriving from all quarters for Dowds, McCann and Niall Campbell, who has 19 county titles.
Club captain Stephen Gillespie is glowing in his praise.
"Ciaran has been an inspiration to me since I first joined the senior panel. His passion and drive for success is unbelievable, when the chips are down he picks the team up and leads by example," he says.
"Winning 20 titles is a monumental achievement and he, Mickey and Niall deserve a lot of credit for their longevity and consistency over the years.
"They still have a lot to offer the team and I'm sure it will be hard for them to resist pulling on the jersey again next year".
The captain's wish for the older generation to stay on for another year has not fallen on deaf ears, but Dowds isn't making any promises just yet.
"To win Burt's 40th championship would be nice, but we'll see how the winter pans out.
"I still have that passion - it's all about winning for me, and I don't take defeats too well.
"Coming back is something I'll have to think about, but don't be surprised to see me in the yellow and blue again next year".