Keady man's ex-wife 'punch bag' assault appeal rejected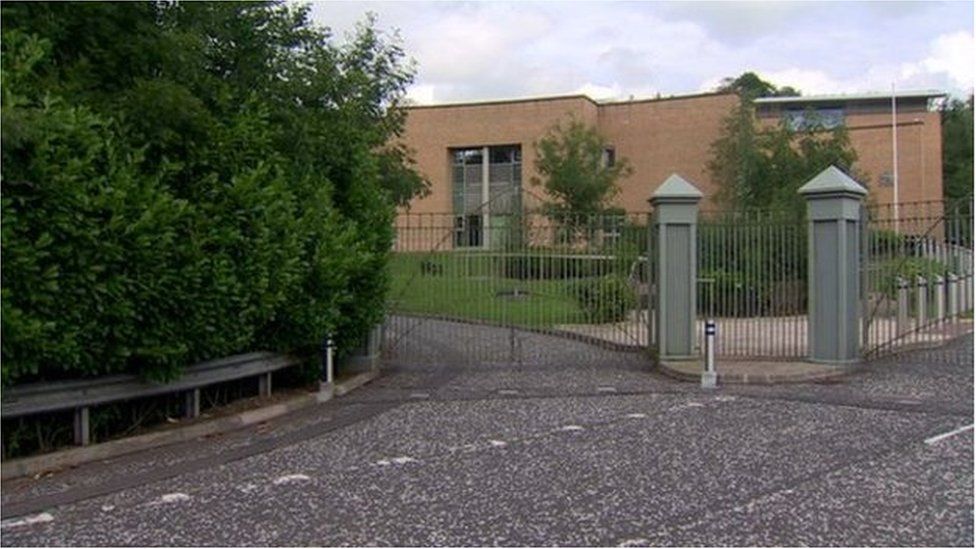 A man who used his former wife "as a punch bag" and then denied any incident occurred has lost his appeal against a prison sentence.
Thomas Shane Maughan, 24, of Fairgreen Avenue, Keady, was convicted of assault causing actual bodily harm in 2017.
The victim suffered significant injuries in the attack.
Rejecting the appeal, the judge said: "Men who lift their hands to women in a domestic violence situation go to prison."
Maughan was sentenced to nine months in prison after being found guilty of the attack.
In the trial, the court heard that Maughan launched a verbal and physical assault on the victim in her home in Coalisland, County Tyrone.
The assailant smashed a vase over the victim's head and then kicked and punched her repeatedly, the court heard.
During the trial, the victim told the court: "He had no mercy. Even when I was on the floor, he kept kicking and beating me. He used my head like a punch bag."
The victim suffered a cut to her face that needed stitches and multiple bruises to her head, arms, legs and hands.
Maughan denied going to to his ex-wife's house at all, and contended the injuries were probably sustained by "her fighting with one of her friends".
On convicting Maughan, the judge described it as a "depraved attack".
He mounted an appeal that was heard at Dungannon County Court on Friday.
Defence lawyers stated that Maughan now accepted the assault and the appeal was against the sentence only.
A lawyer said Maughan "couldn't cope with the stresses of a strained relationship" and "didn't have the intellectual capacity to cope".
He continued: "It is accepted this is a domestic violence situation for which the court can use enhanced powers."
The judge responded: "What do you mean 'can' use? The court must use enhanced powers. The defendant fought this case at the lower court. The only thing in his favour is he now pleads guilty."
Urging the prison sentence to be suspended, defence counsel repeated Maughan's "limited intellectual capacity", adding his client is in a new relationship, having moved on.
The judge said: "The message must be very clear. Men who lift their hands to women in a domestic violence situation go to prison."
Addressing Maughan, he said: "This is the 21st Century. Women are to be treated as equals. They are entitled to respect. The only way you get respect is to give it. You do not do that by assaulting your ex-wife."
Whilst the appeal was dismissed, the judge agreed to a three month reduction in his sentence, only because Maughan now accepted his guilt.
He remains bound by a restraining order banning any contact with the victim for two years.
Maughan's mother, who was seated in the public gallery, broke down in tears as he was being taken to the cells.