Translink: App company says there is no quick-fix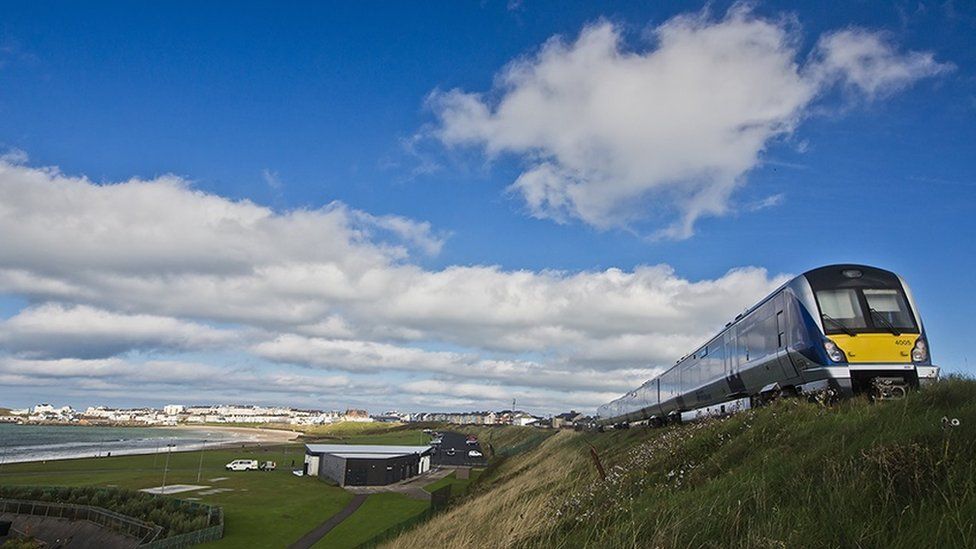 The company that developed Translink's mLink app has said "a quick-fix solution" will not solve ticket issues.
Customers have experienced problems with the app for five consecutive days.
But server Corethree said there are "a number of factors", not solely usage, which have contributed to the issue.
They declined to comment further on this when contacted by BBC News NI.
In a statement, Corethree said: "We apologise for the inconvenience that the issue to mLink is causing and our priority is to resolve this as soon as we can.
"We currently have multiple work streams under way to do this and we are working with partners to ensure the system is suitably equipped to handle the increased usage we've experienced in peak hours."
They added: "There are a number of factors that contribute to this problem, not solely increased usage, which is why a quick-fix solution is not appropriate in this case.
"We continue to work very hard on producing improvements to the service and roll them out quickly in order to resolve this."
Analysis: 'The buck stops with them'
By Tom Cheesewright, technology expert
It's hard to say what exactly is the problem with limited evidence. Clearly if it can't scale with demand, then there is something wrong with the fundamental architecture of the app and the servers that power it.
Demand for public transport is relatively predictable and you would assume such an application would be built based on known user numbers.
But inside that architecture there are many components, some of which will be operated by Corethree and some of which will be owned by the transport operator.
Corethree makes a point of its ability to glue together existing systems. It could be that it is not their systems that are causing delays but the interface with others.
Ultimately though, the buck stops with them and they will have to find ways to overcome whatever bottlenecks are causing these issues.
Translink is encouraging users to buy their tickets outside of peak times or to consider other ticket options.
A spokesperson said the issue was UK-wide and due to unprecedented demand.
"We have been working over the last number of months on a major upgrade for our apps," the company said in a statement released on Friday.
"We already have an imminent release planned for our Apple users who will be upgrading to iOS 12 in a few weeks' time. This will be followed later in the year with a release for our Android users, rolling out all our planned new features.
"However, as result of this week's problems, we are currently testing interim app releases for both platforms that have been specifically designed to counteract the capacity issues we have been seeing at peak travel periods when connecting to the Corethree servers.
"The app releases are being made available to all Corethree customers, with priority being given to the larger transport operators - of which Translink is one."