Londonderry: 250 new software jobs announced by Alchemy Technology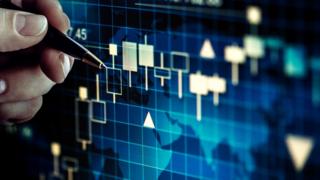 A technology firm is setting up a new centre of excellence in Londonderry which will create 250 jobs.
The Alchemy Technology centre will be focused on digital transformation in the UK and European insurance markets.
The Invest NI-supported posts come with salaries ranging from £25,000 to £45,000 per year.
The Foyle MP Elisha McCallion said it is "a major boost for the local economy and demonstrates what this region can offer when people work in partnership."
Impressed
Alchemy will be based at the City Factory in Derry.
This latest jobs announcement comes after Danske Bank said it was hiring 67 staff for its new customer protection centre in Derry and financial services firm FinTru said it will create more than 600 jobs in Belfast and Derry over the next five years.
John Harkin, founder of Alchemy Technology, is a native of Derry.
He said he has been impressed by the city during a number of recent visits as the company "assessed different locations for this investment."
Economic boost
"I have met with the colleges and university, and numerous students, and have been impressed. I am confident that this is the right place to set up our business and find the talent we need," he said.
The project is being supported by £2.3m of government grants, including £1.5m from Invest NI.
"Once the project is fully implemented it will generate over £6.5 million in annual salaries, a real economic boost for Northern Ireland, and the north-west specifically," Invest NI's chief executive Alastair Hamilton said.
DUP MLA Gary Middleton said the jobs "are a strong vote of confidence in Londonderry."
"With work continuing on a city deal for Londonderry announcements such as this demonstrates the positive future we can build for the city and the wider region," he said.
Londonderry Chamber of Commerce president Jennifer McKeever said Alchemy's investment in the city was "excellent news for Derry."
"This decision by Alchemy to locate a new centre in Derry is a real endorsement of our region's ability to meet the needs of leading companies in the information technology space," she said.