HIA Inquiry: Judge allows NI secretary to delay judicial review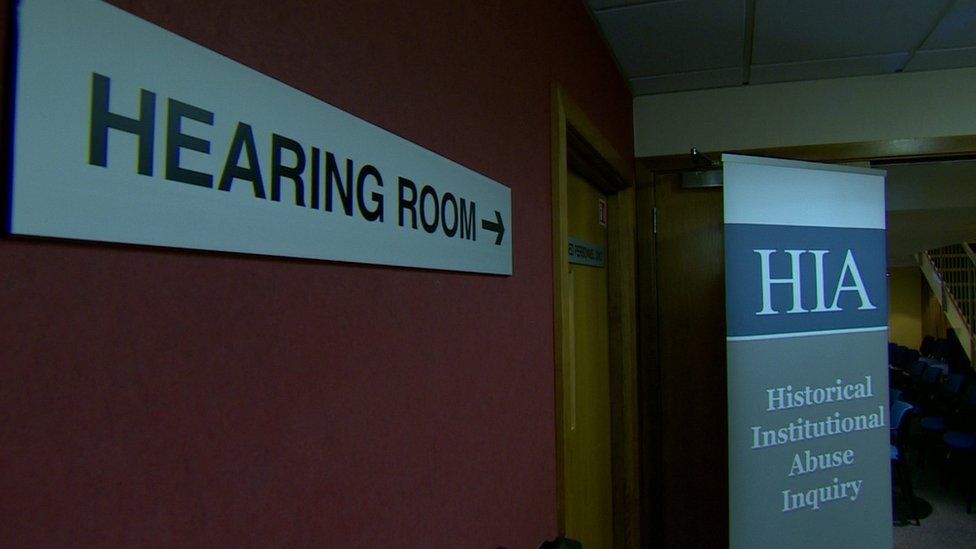 A judge has allowed the secretary of state to delay a judicial review brought by survivors of the Historical Abuse Inquiry (HIA).
Abuse survivors were going to court to try to force the government to pay the compensation.
Such a scheme was recommended by a judicial inquiry in 2017.
The inquiry panel was chaired by Sir Anthony Hart.
Their judicial review was due to start this week but has now been adjourned until November.
The judge, Mr Justice McCloskey, told the High Court he did not accept the argument that Karen Bradley had made her statement with an "improper motive" to "stymie the judicial review" but he had a clear message for the government.
He told the court that if no movement had been made on paying the compensation scheme before November, he would hear the judicial review then.
The case was taken by the Savia group of survivors. Outside court, its spokesperson Margaret McGuckian said they had waited long enough:
"Everybody is keeping a close eye on this now, everybody is for the survivors being paid their compensation, so if the secretary of state is serious about her wanting to move, let her move from this day onwards before any more of our people die," she said.
"This is not just about compensation it's about the care package because of the abuse we need specific care package that Sir Anthony Harte ordered how cruel can you get?
"Our people are suffering even more because of the state of this non-government."
Sir Anthony Hart's recommendations
Compensation to survivors of abuse, including in homes/institutions not covered by HIA inquiry, and relatives of deceased
Permanent memorial erected at Stormont
Public apology to survivors
Establishment of a commissioner for survivors of institutional abuse
Specialist care and assistance tailored to needs of victims
Solicitor for the survivors, Claire McKeegan, added: "this is yet another frustrating delay for these people who really need and deserve a redress scheme but we're comforted by the fact that the judge had taken it and timetabled it for a further hearing.
"This can't go on indefinitely and its extremely worrying that the statement from the secretary of state came so close to the hearing."
The BBC is not responsible for the content of external sites.
Skip twitter post by Tara Mills
Allow Twitter content?
This article contains content provided by Twitter. We ask for your permission before anything is loaded, as they may be using cookies and other technologies. You may want to read Twitter's cookie policy, external and privacy policy, external before accepting. To view this content choose 'accept and continue'.
The BBC is not responsible for the content of external sites.
End of twitter post by Tara Mills
The redress scheme announced by Sir Anthony Hart in January 2017 recommended survivors are paid between £7,500 and £100,000 depending on the abuse they suffered.
Mr Justice McCloskey said none of Sir Anthony's recommendations had been implemented and he said in the absence of devolution the Executive Office had been 'half-hearted at best' in dealing with the matter so far.