Hospital room for stillborn babies opens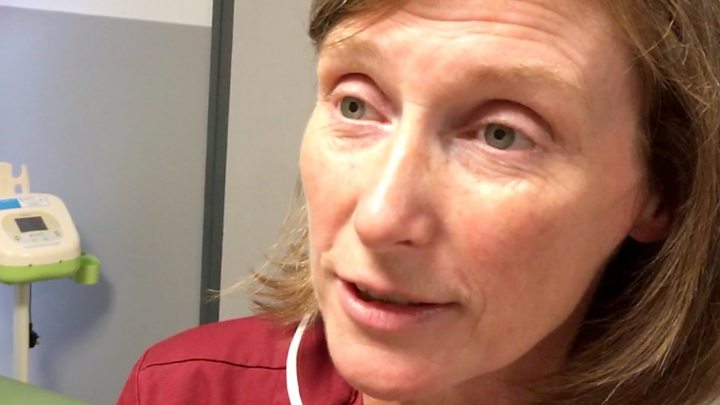 A room especially for parents of stillborn babies has been opened at the Royal Victoria Hospital's maternity unit.
The Snowdrop Room is the first of its kind at the hospital and was a collaboration between staff and parents.
The space has been "de-hospitalised" to make it more homely.
It is designed to give parents and families more time and privacy with their babies.
Parents wanted a bed settee where they could cuddle their baby - a space where they could be a family.
Leslie Altic's son Joshua was stillborn at the Belfast hospital nine years ago.
"This room is completely transformed from when I was going through here nine years ago," she said.
"It was a hospital room - this now feels like it is comfortable and it is somewhere that is a safe space where you can spend time with your baby.
"Once the baby is here, it is your time to spend with your baby - you really do need that time to create those memories.
"The baby is part of your family and you want to include them. I like to think this is a kind of a legacy for all our babies, anyone who has gone through this room."
'World falls down'
The opening of room nine in the delivery suite on Wednesday coincided with Baby Loss Awareness week.
Nowadays, parents of stillborn babies are given the chance to spend time with their children, in contrast to the days when the baby was taken away immediately after delivery.
Baby and child loss midwife Barbara Gergett began work in 1989 when this practice had just begun to change.
"Now it is recognised that families in their journey of grief need to spend time with their baby to create memories and to know who they are grieving for," she said.
"The world just falls down around them and they don't know what to do so it's important that they come to a place where they feel safe and secure.
"The room itself is important but what is even more important is the staff who are available to provide the care within that room.
"It is very difficult, it is not ideal, but we try to do what we can with the environment we've got."