Bangor attack: Masked gang beat man with hammers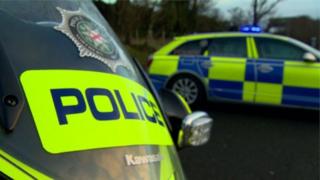 A man in his 40s has been attacked and beaten by a masked gang wielding hammers in County Down.
Four men wearing boiler suits and balaclavas broke into a house at Lismore Avenue, Bangor, at about 02:00 BST on Saturday.
The victim suffered a serious head wound and a broken ankle in the attack.
He was taken to hospital and his condition is stable. Police said a motive for the attack had not been established.
They have appealed for witnesses.