RHI Inquiry: Five moments you might have missed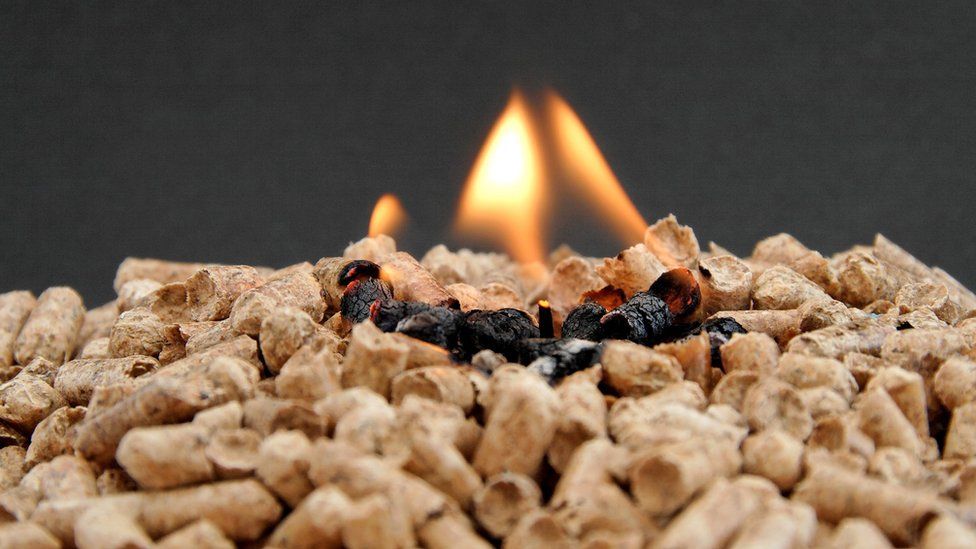 The final week of the public inquiry into NI's flawed green energy scheme ended with some of the most shocking revelations and headlines.
It is examining what went wrong with the Renewable Heat Incentive (RHI) scheme.
It was set up in 2012 to encourage uptake of eco-friendly heat systems - but large subsidies left NI taxpayers with a £490m bill.
BBC News NI picked out five key bits you may have missed over the past week.
1. Anonymous emails not my proudest moment' - Simon Hamilton
Day 108 of the inquiry started with a bang, and provided a raft of incredible information for the panel to get to grips with.
Simon Hamilton, a former Stormont economy minister, said his adviser John Robinson had taken the action with his knowledge.
He conceded it hadn't been his "proudest moment" and claimed it was done because the DUP had been under a sustained attack by political rivals and the media over the affair.
The emails showed contact between civil servants in Stormont's enterprise department and industry officials in summer 2015 about impending changes to the scheme to reduce its lucrative subsidies.
Inquiry chair Sir Patrick Coghlin said what Mr Hamilton and his party had done was use the "cloak of anonymity" to shift the blame from the DUP to civil servants, for whom he had responsibility as minister.
2. 'I didn't leak anything about RHI to media' - Máirtín Ó Muilleoir
Yet another new witness on day 108, and the only figure from Sinn Féin to appear.
Máirtín Ó Muilleoir was also the minister who set up the public inquiry into the RHI scheme.
Mr Ó Muilleoir was to give approval to the economy department's proposals in his role as finance minister, and instead said he found Mr Hamilton's department difficult to work with.
He said there was "no evidence" that he had ever leaked any information from the economy or finance departments.
"So while he (Mr Hamilton) says he doesn't like my style of business, I respected absolutely confidentiality in my own department and in his," he said.
3. 'DUP and Sinn Féin like alley cats fighting' - Sir Patrick Coghlin
Sir Patrick Coghlin is no stranger to speaking out at the inquiry.
At times, some of the chairman's comments have generated their own headlines, and on day 108 he did it again.
The retired Court of Appeal judge said given the "clear threat" to public funds because of the scheme's overspend, there should have been a degree of positive co-operation between the economy and finance departments at that crucial time in January 2017.
At that time, devolution was on the verge of collapse as Sinn Féin was unhappy with how the DUP had handled the fallout over the scheme: the party pulled the plug on the institutions on 9 January 2017.
"If an ordinary member of the public whose tax money is being lost here, stood back and looked at this and did so with the hope there was co-operation to try to solve his loss of money, I doubt if he would have any great confidence in what was going on," said Sir Patrick.
4. 'Unbelievable RHI warnings not passed on' - Dame Una O'Brien
The inquiry panel has heard more than 100 days of oral evidence, some of it pretty damning so it was surprising that inquiry panellist Dame Una O'Brien admitted that just three days before the end of hearings, she could still be shocked by some of the details emerging.
The Office of Gas and Electricity Markets (Ofgem) had been contracted by the enterprise department to run the scheme. It ran a similar scheme in Great Britain.
On day 109, the inquiry heard of one example of scheme exploitation in England, where sheep farmers were said to be selling their flocks and "raking in money from RHI".
Dame Una said it was "unbelievable" that Ofgem hadn't sent these details to civil servants in Northern Ireland, which could have allowed them to spot the critical flaws sooner.
The chief executive of Ofgem, Dermot Nolan, admitted the energy regulator had failed to pass information on in a "consistent fashion".
5. 'I didn't pin RHI blame on others' - David Sterling
In 2016, when the scandal became public knowledge, he was the Finance Department's permanent secretary.
He said a suggestion he had tried to blame the enterprise department's top civil servant, Andrew McCormick, for the mess was "grossly unfair".
The following year, both were the only shortlisted candidates for the vacant position of head of the civil service.
Mr Sterling was appointed in June 2017 on an interim basis.
Mr Sterling said he had known Mr McCormick for 18 years and considered him a "friend and a colleague".
"I would absolutely refute any suggestion that I would do anything to try and pin the blame on him particularly to try and gain some personal advantage in a competition which hadn't even launched."
The inquiry has finished its oral evidence, but it will be some time before the panel draws up its report and any subsequent recommendations.
BBC News NI will bring you the latest developments from the RHI debacle as and when they happen.