Nathan Ward to stand trial over Jayne Reat murder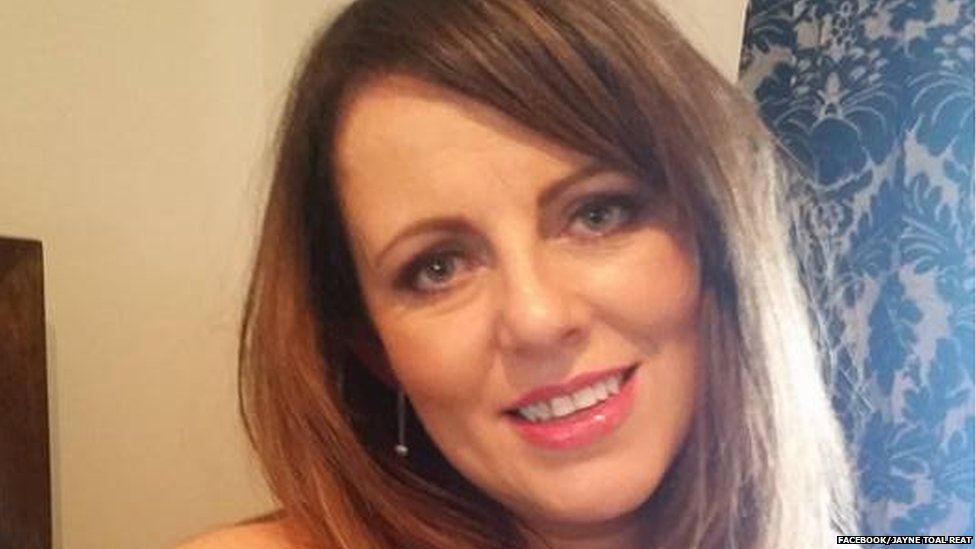 A County Antrim teenager has been ordered to stand trial in the new year for the murder of a woman on Christmas Day 2017.
Nathan Ward, 19, has pleaded not guilty to the murder of nurse Jayne Reat.
The 43-year-old was killed at a house in Mornington Lane.
Ward, of Mornington Lane, Lisburn, also denied the attempted murder of Ms Reat's 21-year-old daughter Charlotte Reat on the same date.
He further pleaded not guilty to unlawfully and maliciously wounding his father, Joseph Tweedie, with intent to cause him grievous bodily, also on Christmas Day 2017.
At Belfast Crown Court on Friday, a defence barrister told Mr Justice Colton that a consultant psychiatrist was being instructed to assess Mr Ward's mental state at the time of the incident.
"He has accepted that he committed these acts,'' the barrister said.
He added that a matter to be looked into was whether he committed the acts by way of "diminished responsibility''.
Mr Justice Colton set the trial date for 11 February, 2019. The trial is expected to last up to three weeks.
The judge added that he would review the case in early December for an update on the psychiatrist's report.