Rugby club cannot identify men who shouted sexist abuse
By Mark Simpson
BBC News NI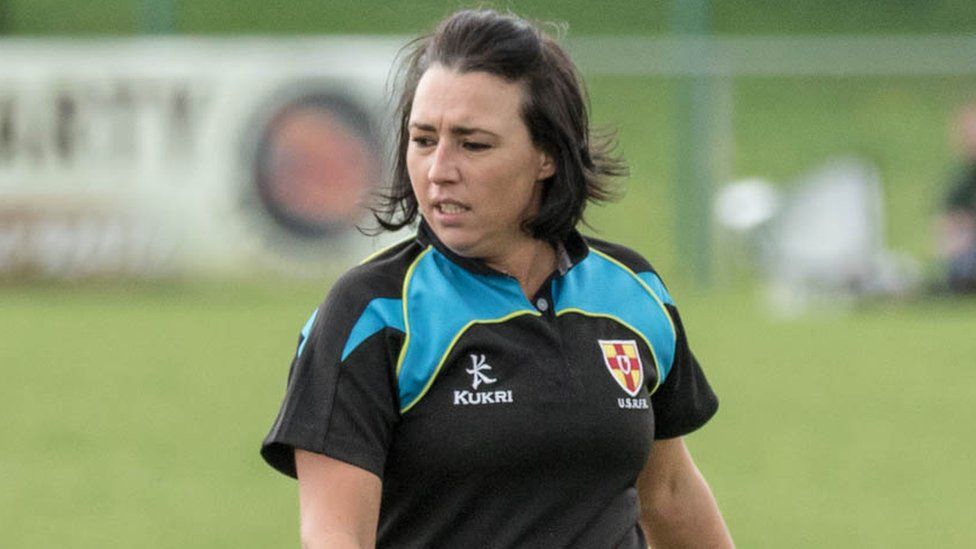 Coleraine Rugby Club have told a female referee who was verbally abused at their ground that the search for the perpetrators has been hampered by "legal" issues.
The club was fined £5,000 this week.
The referee had complained about sustained shouts and name-calling from four men.
Coleraine's 1st XV Senior Men's team were hosting Dromore RFC in a Kukri Ulster Rugby Championship game.
The two-page letter from Coleraine, which was sent last month, offers "sincere and unreserved" apologies.
However, it says those responsible have not been "positively" identified.
The letter stated: "We have found no person admitting to the language used, and no one coming forward to identify any individual using the language.
"We have taken legal advice on the evidence we have secured to date.
"We are advised that, based on what we have available, it would be highly unsafe to pursue disciplinary action against any individual."
The match took place in March. The letter was dated 21 September.
The previous month, Ms Crabtree outlined in detail what had happened at the game.
She told the Ulster Rugby authorities that the four men were "quite easily identifiable" and gave descriptions of what two of them were wearing.
She said she had pointed them out during the game, and had spoken to them herself at the end of the match, but when she asked for their names, one of them swore at her.
Coleraine RFC have said they carried out "exhaustive enquiries into this sorry issue".
The latter states: "I can assure you that this was with the intention of taking the strongest action against the individual who made the specific and offensive comments."
The BBC has contacted Coleraine to see if there is any update on their investigation.
No response has been received so far.