A Century of Women website launched to highlight NI's 'invisible' women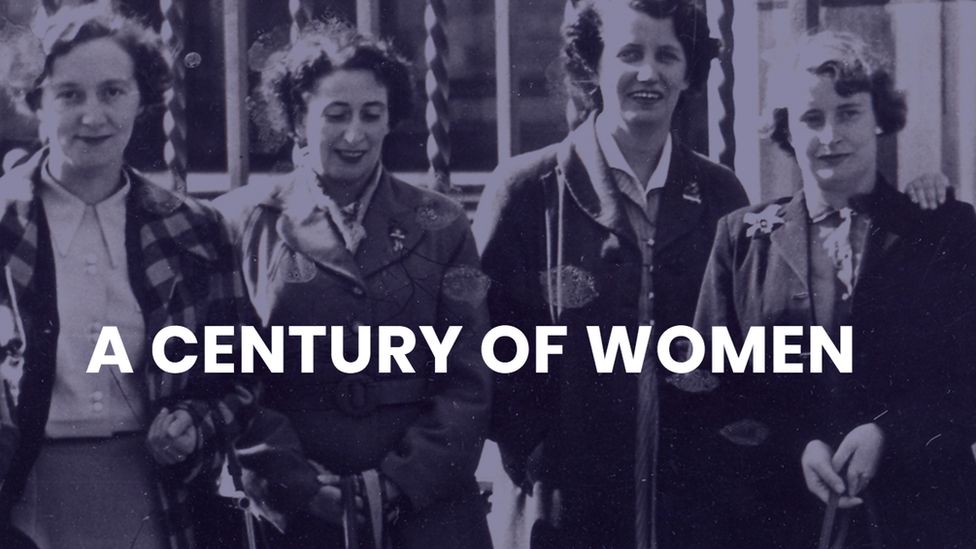 A website which highlights more than 60 women who shaped Northern Ireland in the 20th century has been launched.
Leading academics Dr Myrtle Hill, Dr Margaret Ward and Lynda Walker have compiled Acenturyofwomen.com.
The site includes biographies, photos and videos of women who contributed to the cultural, economic and political life from the 1900s to the 1990s.
The site was developed "in response to the general invisibility of women across historical narratives".
Women's Tec and Reclaim the Agenda received a Heritage Lottery Fund grant for £10,000 towards the project.
The earliest woman featured chronologically is the educationalist Margaret Byers, who founded Victoria College in Belfast and died in 1912.
Many of the women profiled were involved in politics in Northern Ireland and beyond.
They range from former Irish President Mary McAleese, to Baroness May Blood and Professor Monica McWilliams, who led the Northern Ireland Women's Coalition.
Republicans like Bernadette Devlin and the IRA member Mairead Farrell, who was killed in Gibraltar in 1988, are also profiled.
Artists and writers featured include Helen Waddell, Alice Milligan and Rosamund Praeger, while there are also biographies of a number of trade unionists like Inez McCormick and Betty Sinclair.
Lynn Carvill from Women's Tec said the site was a "major undertaking".
"Women were invisible from the history books because history was written largely by men and we sought to change this," she said.
"The strong, independent women featured in a century of women have made a major impact on the lives of all of us."