PIP benefit changes 'unfair on autistic people'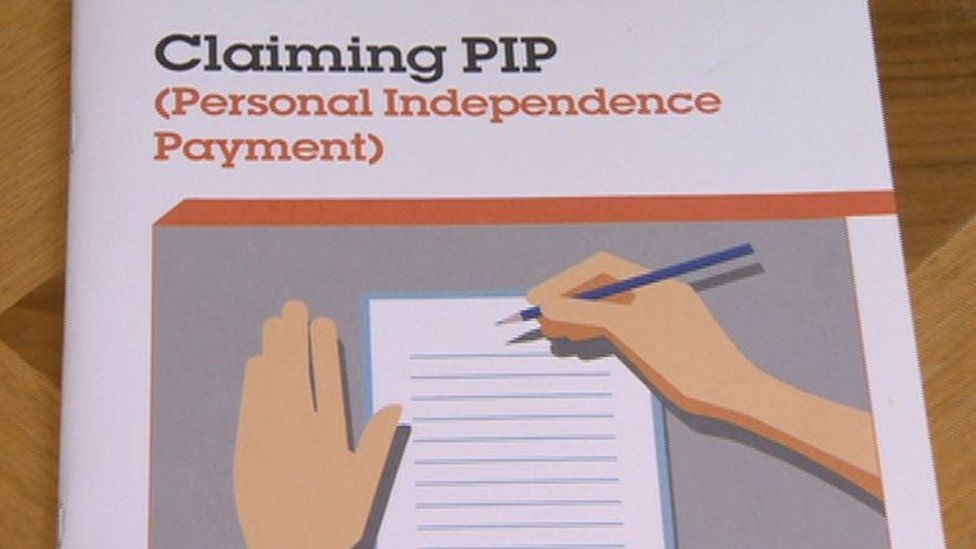 The process of assessing autistic people for new disability benefits is unfair, a group of parents has claimed.
The group met the Department for Communities at Stormont to discuss the changes to the benefits system.
The Personal Independence Payment (PIP) is replacing Disability Living Allowance (DLA) as part of a UK-wide reform of the welfare system.
The department said 56% of people with learning difficulties whose claims were reassessed "saw their award increased".
However, the same statistics show that 30% of claimants with learning difficulties saw their payments either stopped or reduced.
Parents of autistic claimants have highlighted problems with the application forms, and politicians have criticised the system's "black and white" approach to a complex issue.
Eilish Stocks has a son called Patrick who is 35 and has severe learning difficulties.
She described the whole benefits assessment process as a "nightmare" right from the beginning.
"I just felt more and more I was getting sucked in to some sort of investigation. It was very personal.
"I don't suppose people thought they were bullying me but I felt bullied," she said.
"At one point I came off the phone and I sat down and cried because I wasn't sure what would happen next.
"The benefits system is weighed towards the more articulate, the more informed and that is inherently unfair."
Tommy Doherty represents a group of parents with autistic children in Mid Ulster.
"The system in itself is very stressful for the autistic child," he said.
"It's quite a long process, we're happy that the gentleman from the department listened very carefully to the points that we made and he's going to back and see where the system can be improved and that down the line they can change it.
"How that's done, and whether it can be done without a functioning executive or not, he's not sure and we're not sure."
Monday's meeting was arranged by SDLP MLAs Patsy McGlone and Nichola Mallon.
Mr McGlone said: "The process of assessment is black and white, checking boxes, and people with autism don't fit into those boxes."
"If we had a committee system here at Stormont that could scrutinise this on an almost weekly basis; if we had an assembly chamber that was functional; if we had a minister that was in place; these issues could be raised directly," he added.
Ms Mallon said: "We heard from parents today, their son was asked if he can use a microwave.
"He literally answered yes because he can switch it on, but from that they infer that he can cook for himself and be self-sufficient when that is absolutely not the case.
"Sadly that's just one of many examples of how the questions are not being properly interpreted and they're not being fair."
A spokesperson for the Department for Communities said Monday's meeting "was a helpful opportunity to hear from representatives about Autism and the PIP assessment process, and we will reflect on the points raised".
Those statistics showed that, between June 2016 and May 2018, there were 5,960 reassessments of DLA claims in which the claimants' main disabling condition was listed as a learning disability.
Of those cases, almost a quarter (24%) saw their benefit claim disallowed or withdrawn.
About 835 claimants (14%) saw no change to their income as a result of the reassessment, while a further 6% experienced a cut in their benefits.