Belfast falls down city rankings for third year in a row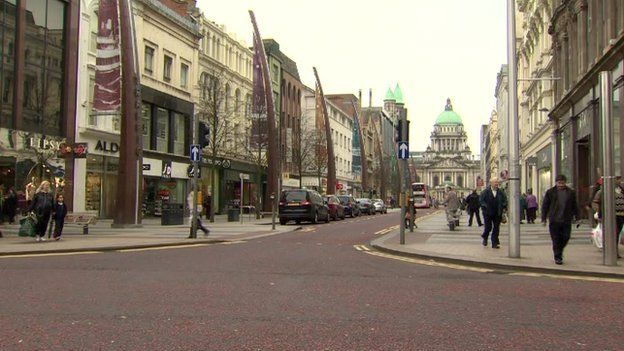 Belfast is falling towards the bottom of a new ranking of UK cities.
In an evaluation of 42 large cities by professional services firm PwC, Belfast has slipped to 32nd place, a third annual fall in a row.
The report is based on a public survey of things like income and housing. In 2015, Belfast ranked fifth in UK.
The fall is mainly attributed to Northern Ireland's economic recovery lagging behind other parts of the UK.
Paul Terrington, of PwC Northern Ireland, said: "We need to realise that Belfast is not growing at the same pace as cities elsewhere across the UK.
"Low productivity and long-term economic inactivity are all constraining growth and prosperity."
He said the Belfast Region City Deal, announced in the Chancellor's budget, "could not have come at a better time".
PwC's 'Good Growth for Cities' report measures the performance of 42 of the largest UK cities against ten indicators linked to the economy and well-being.
Two thousand people are surveyed.
Oxford is ranked in first place.
Last year, Belfast was in 30th position.