Man jailed for kicking partner in head at bonfire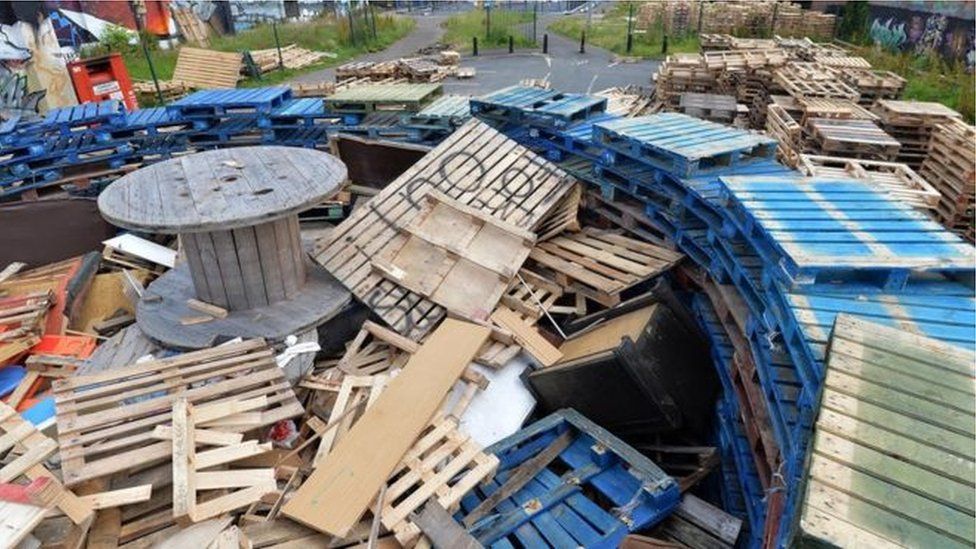 A man who kicked his partner in the head at a bonfire site has been jailed for five months.
A judge told Jason Sharkey his attack on the woman in Moygashel "could have been fatal".
The 24-year-old, who had fallen asleep on a pallet after consuming cocaine and alcohol, woke up to find his partner "getting it on" with his friend.
Sharkey, of Stevensons Avenue in the village, kicked out at the male and also struck his partner in the process.
She fell to the ground at the bonfire site in County Tyrone and was being treated by paramedics when police arrived.
Dungannon Magistrates Court heard that following the assault in the early hours of June 10, Sharkey obtained a blade from his home and returned to the bonfire site, where he intended to harm himself in front of the woman to "let her see how much she had hurt him".
At the scene, Sharkey told police: "I was asleep and came round the corner and found her with my friend and I hit her."
After being arrested for assault, the defendant replied: "Guilty as sin."
The court was told the woman was treated in hospital and officers observed bruising and swelling to her eye, but she refused to allow police to take a photograph of her injuries and did not wish to make a formal complaint.
Despite these admissions, Sharkey initially denied assaulting the pair, but changed his plea to guilty just as a contest hearing was about to begin.
A defence barrister said his client accepted the assault on his partner was reckless and, on the male, intentional.
He described it as "one episode and one swing of the boot".
This version of events was dismissed by District Judge John Meehan, who told the court: "This is a man who kicks a woman, then self-indulges in a ceremonial incident to highlight his injured feelings."
The judge said: "The defendant has lost all but nugatory credit by choosing to run this up to full contest.
"Credit is available in avoiding victims undergoing further abuse by attending court.
"This is a person who knew there was no statement of complaint from his partner.
"Again, the grip of a perpetrator causes victim vulnerability, lack of self-esteem and lack of resolve."
Imprisoning Sharkey for five months, Judge Meehan observed: "This was a high kick to the head. It could have been fatal. It was merciless."