Danske makes £67m pre-tax profit in NI
By John Campbell
BBC News NI Economics & Business Editor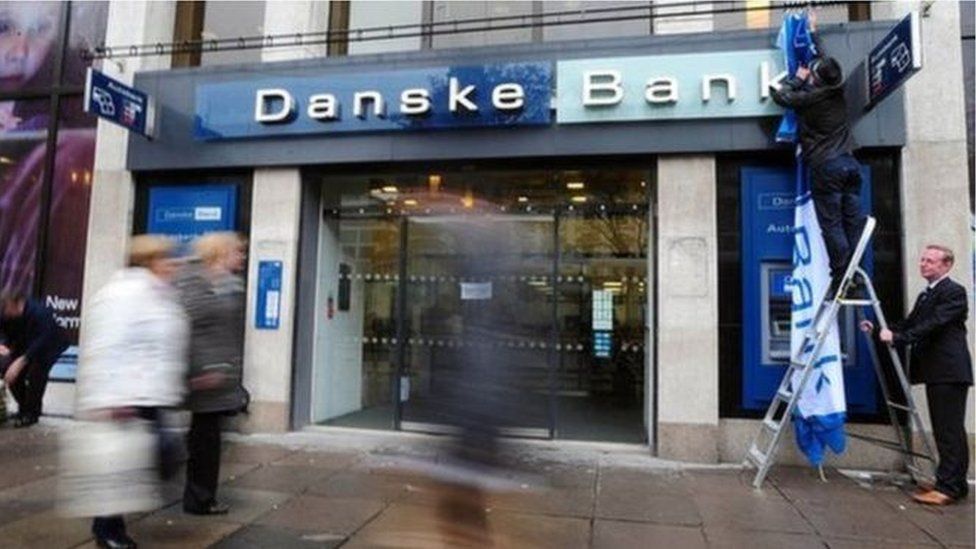 Danske Bank in Northern Ireland made a pre-tax profit of £67m in the first nine months of 2018.
That compares to a £80m profit during the same period in 2017.
The 2017 performance benefitted from one-off gains and the bank's underlying operating profit has improved this year.
Danske is the largest of Northern Ireland's 'big four' local banks. It has 42 branches and employs around 1,400 staff.
Turnover in the nine months was £175m, compared to £169m during the same period in 2017.
Chief Executive Kevin Kingston said the bank continues to make "good progress", with mortgage lending up 29% year-on-year.
The bank's Danish parent company made a net profit of £1.4bn.
It emerged that between 2007 and 2015 €200bn (£177bn) of suspicious transactions flowed through the bank's Estonian branch.
Danske was warned by the Russian central bank that the Estonian operation was being used for tax evasion or money laundering.
Later, in 2014, a whistleblower in the Estonian branch raised further concerns.
Danske is now facing investigation from regulators in Denmark, Estonia and the US and could be hit with large fines.