Brexit: Simon Coveney says talks 'at critical stage'
By John Campbell
BBC News NI Economics & Business Editor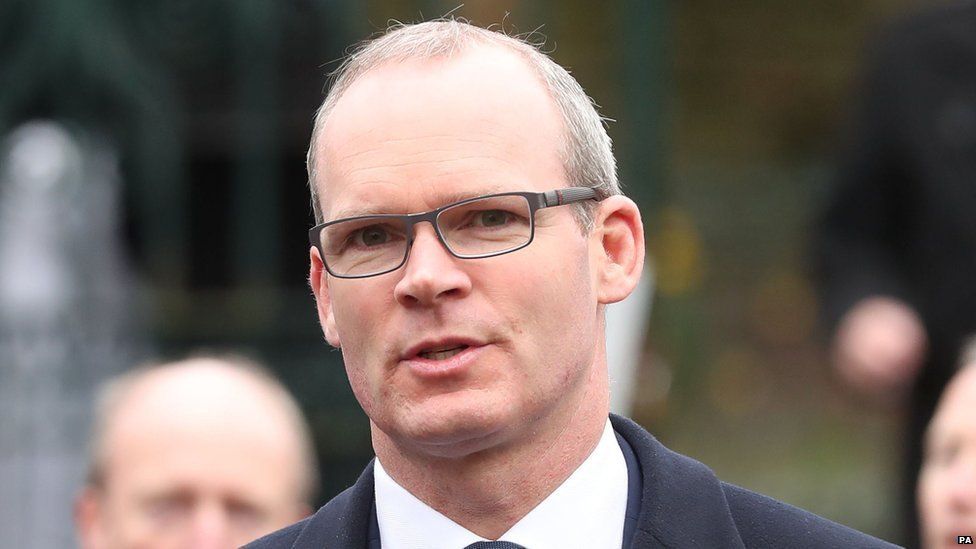 Ireland's Foreign Minister Simon Coveney says Brexit negotiations have reached "a very critical and sensitive stage".
He was speaking ahead of a meeting of EU ministers in Brussels.
The Northern Ireland "backstop" remains the major obstacle to a withdrawal agreement.
Mr Coveney said the Irish and EU position had not changed and any backstop could not have an arbitrary end point.
"The withdrawal agreement must include a legally operable backstop for avoiding a hard border that must be in place unless and until another solution is found," he said.
"Any review mechanism must be in line with this. All sides agree that this is essential in order to protect the Good Friday Agreement and our peace process."
The backstop is an arrangement which will apply if the Irish border cannot be kept as frictionless as it is now, in the context of a wider deal.
The EU has proposed a backstop that would mean Northern Ireland staying in the customs union, large parts of the single market and the EU VAT system.
The UK government has rejected it as a threat to the integrity of the UK and has suggested a backstop that would see the UK as a whole remaining aligned with the EU customs union for a limited time after 2020.
Brexit supporters are wary of an all-UK customs arrangement as they fear such a backstop will lock the UK into the EU's customs union indefinitely.
They want a backstop to have a time limit or a review mechanism which gives a clear exit route.
On the way into the meeting on Monday, Belgian Europe Minister Didier Reynders said that in recent days, the EU had made a revised proposal on Ireland but that so far "we don't have a positive signal about that."