Brexit backstop gives NI too many advantages, says PM
By John Campbell
BBC News NI Economics & Business Editor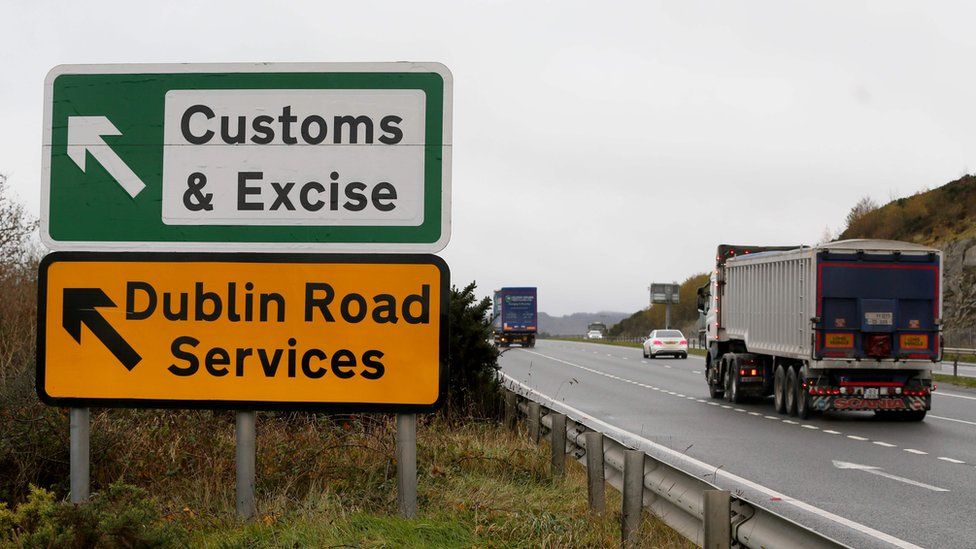 The EU will want to make sure a Brexit backstop will not be used because it will give Northern Ireland too many advantages, Theresa May has suggested.
The backstop is a special arrangement for Northern Ireland that would apply if a wider deal cannot keep the Irish border as frictionless as it is now.
The prime minister's comments were made in conference call with Conservative Association chairmen.
In it, Mrs May explained that the EU "think the backstop is an advantage to us - they think that Northern Ireland businesses will do well out of this".
"There's a worry that, some have a worry, that businesses from Ireland could move into Northern Ireland if the backstop was in place."
The backstop would mean Northern Ireland continuing to follow many rules of the EU's single market.
The whole of UK would form a single customs territory with the EU but Northern Ireland alone would follow the full EU customs code.
It would mean that Northern Ireland, compared with the rest of the UK, would have a competitive edge in trade with the EU.
Northern Ireland businesses could get their goods into the single market in essentially the same way they do today.
Businesses elsewhere in the UK would face new barriers in terms of customs procedures, regulatory checks and VAT.
Mrs May said: "This is really not something that the EU wants to be in."