Derry republican Tony Taylor released from prison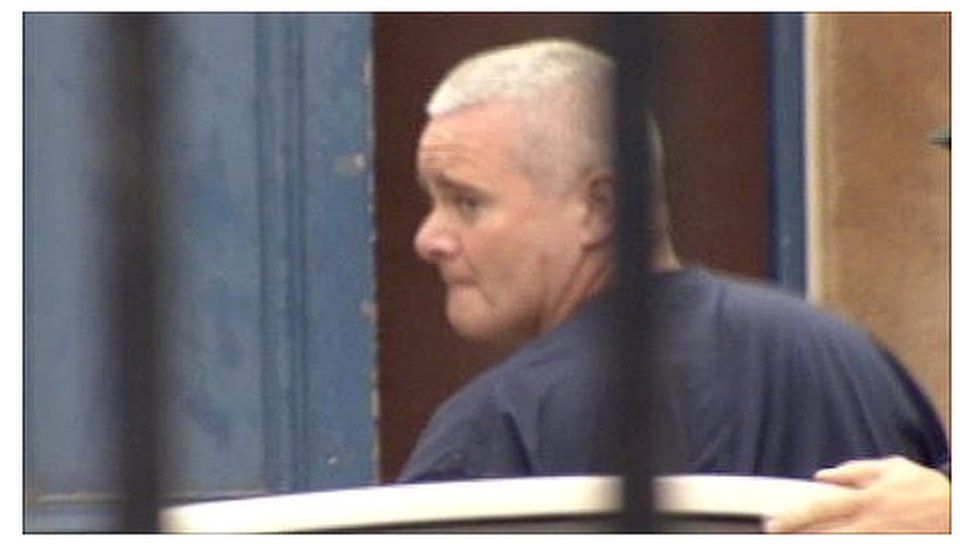 Prominent republican Tony Taylor has been released from prison.
Taylor had been held at Maghaberry since 2016 after his early-release licence was revoked by former Secretary of State Theresa Villiers.
In 1994 he was sentenced to 18 years for IRA activity, and was sentenced to three years in 2011 for possession of a rifle.
He has not been charged with any subsequent offence.
Sinn Féin and his supporters have described him as a victim of internment without trial.
He has been released "on licence", which means he can be returned to prison if he breaches its conditions.
"I'm delighted to be back home with my mother and father," Taylor told BBC Radio Foyle.
"I know they missed me a lot. I've always been there for them and I want to continue with that now."
Taylor's wife Lorraine said she is "glad the nightmare is over".
"It has had a big impact on the family. Our life was shattered."
Sinn Féin's Raymond McCartney welcomed Taylor's release.
"His release comes after 993 days wrongful detention, during which time the British government consistently failed to produce any evidence which could in any way justify his incarceration," said the Foyle MLA.
The early release of paramilitary prisoners was provided for under the Good Friday Agreement, as long as the organisations to which they were linked were maintaining a "complete and unequivocal" ceasefire.
In 2014, he pleaded guilty and was sentenced to three years in jail followed by five years on licence.
He was released the same year, having already served three years.
Taylor was returned to prison in March 2016.