Councillor Brian Duffin quits after conviction appeal fails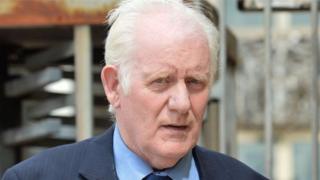 A councillor has resigned after losing his appeal against a conviction for sexually assaulting a teenage girl.
Antrim and Newtownabbey Borough Council confirmed that Brian Duffin, 74, has "tendered his resignation".
He was sentenced to four months in jail in August but at the time said he would not be stepping down.
On Wednesday, he lost an appeal against his conviction, while an appeal against his sentence has been adjourned until February.
He had been under increasing pressure to step down.
Duffin, who has been involved in politics for half a century, resigned from the SDLP in February and became an independent councillor.
After the four-month jail sentence was imposed in August, the SDLP said: "The party unreservedly condemn Mr Duffin's actions and he should resign his seat immediately."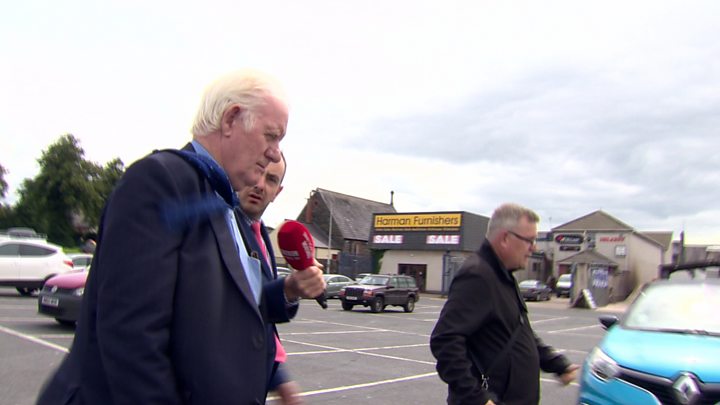 Antrim and Newtownabbey Borough Council confirmed that there would not be a by-election and that the SDLP would get to select Duffin's replacement.
It said: "Councillor Duffin originally represented SDLP and therefore the party will co-opt a new member in due course."
A court heard that Duffin, from Cargin Road in Toome, "stuck his tongue" into the mouth of the then 17-year-old girl, had one hand on her breast and the other on her inner thigh during the assault in June 2016.
The assault happened when Duffin began to console her about her ill grandfather by rubbing his arm up and down her shoulder while giving her a hug.
The girl said that Duffin then took his wallet out and placed £40 on the table before walking out.
At the appeal hearing, Duffin denied sexually assaulting the teenager and said: "All I can say is she wasn't telling the truth."
A judge upheld the conviction, saying she was "satisfied beyond reasonable doubt" the complainant was "truthful, accurate and reliable".