Brexit deal critics 'should offer alternative plan'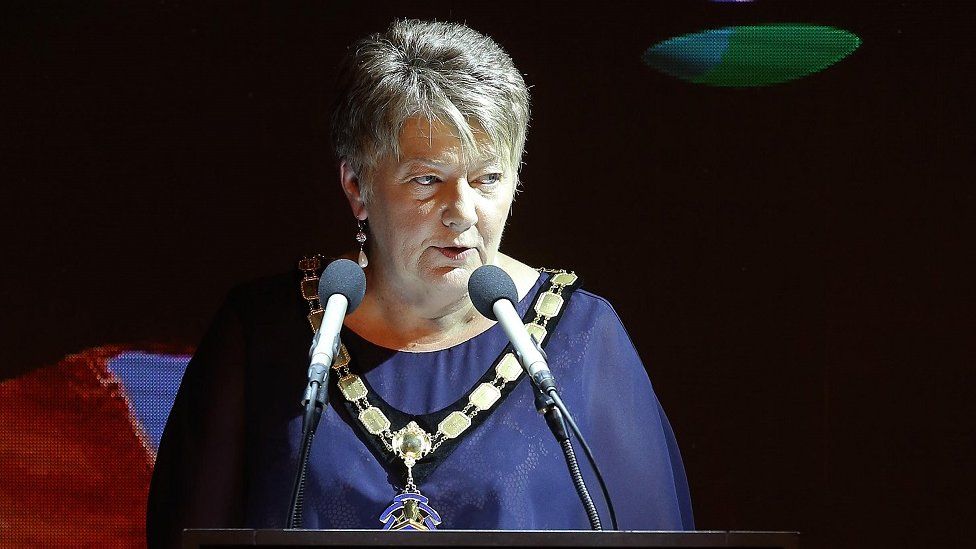 Opponents of Prime Minister Theresa May's Brexit deal should outline their alternative, the president of the Northern Ireland Chamber of Commerce has said.
Ellvena Graham said businesses were "willing to listen".
The consensus among business groups is that what is on offer is better than no deal.
But the DUP has said the withdrawal agreement approved by the UK and EU leaders is worse than no deal.
The agreement includes a backstop, which would see only Northern Ireland stay aligned to some EU rules if it took effect.
The DUP is concerned that it could threaten the integrity of the UK and effectively place a trade border down the Irish Sea.
Speaking at the chamber's annual dinner on Thursday, Ms Graham encouraged politicians who support the deal to "do everything in their power to influence political representatives in Britain to join them".
She said: "For those that are not in support of the draft agreement, it is now time to outline your alternative proposals - we are willing to listen."
The DUP leader Arlene Foster has said that without the backstop "there is every reason to think" that the agreement would be approved by parliament.
But the EU has made it clear that any withdrawal agreement must have a backstop.