More NI customers buying gold in Republic of Ireland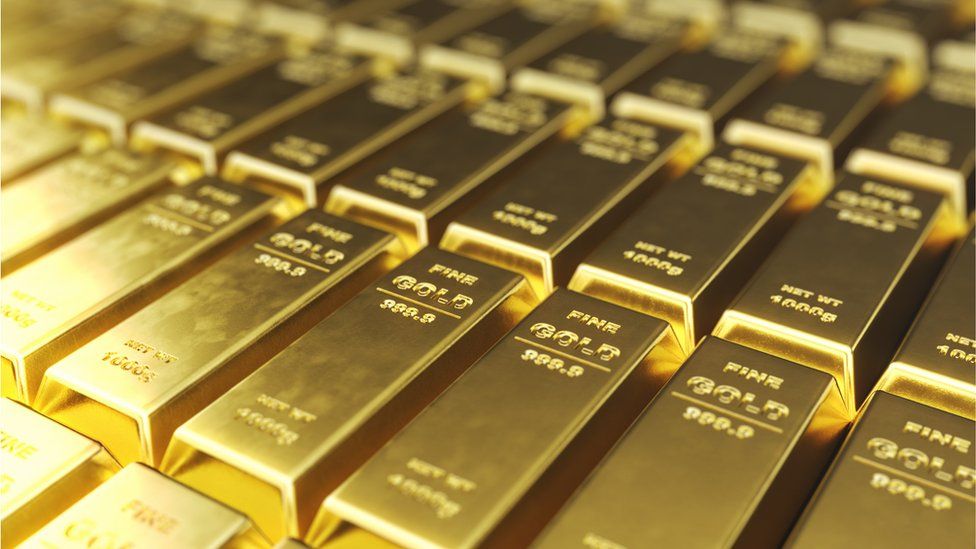 A supplier of gold and gold storage facilities in the Republic of Ireland has said it has seen a big increase in demand from Northern Ireland clients.
Merrion Vaults said the number of NI customers buying and storing gold in the Republic is up by 70% this year, RTE reports.
The firm said the surge has been prompted by fears a sudden economic crash precipitated by Brexit could see the value of Sterling collapse.
It said it has had 400 new Northern Ireland customers in the past six months.
The company added that the demand for gold and storage began long before the recent Bank of England assessment that a no-deal Brexit could prompt an economic crisis.
"In the five years our vault has been selling and storing gold, we have never seen such a demand as this current rush," Seamus Fahy, co-founder of Merrion Vaults said.
He added the company's vaults in Glasgow, Newcastle and Liverpool had seen the same level of demand.
"The clients reflect a cross-section of society from investors to pension managers, small businesses and large corporations," Mr Fahy said.
"They believe that, until there is stability in the UK economy, investing in gold is the safest option."
Over the past six months, the price of gold has risen 6%.