NI paper review: Tributes to murder victim and RHI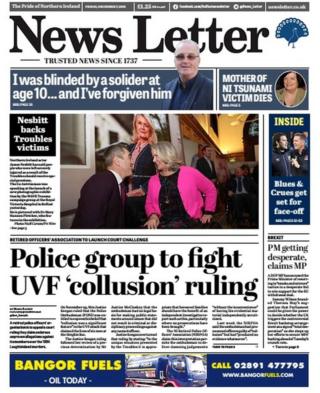 A former MP seeking election, renewable heat incentive statements and tributes to a west Belfast murder victim make the headlines on Friday.
The eldest son of murdered man Jim Donegan has paid tribute to his father, reports the Irish News.
According to the paper, Cris Donegan posted on social media that his dad would "forever be my hero".
The 43-year-old was gunned down outside a school on the Glen Road in west Belfast earlier this week.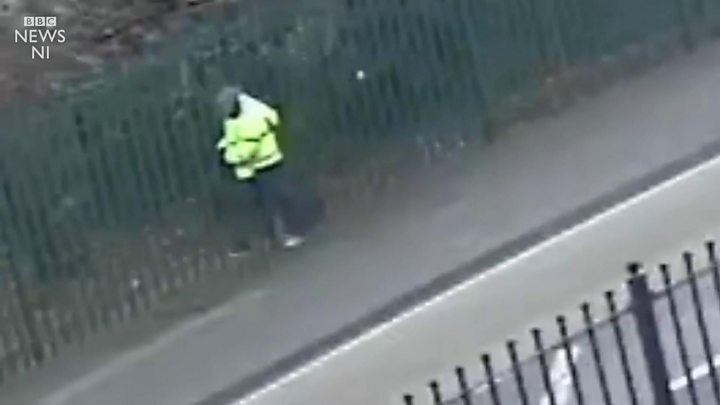 At the time of the attack he was waiting to pick up his 13-year-old son.
Alongside the online tribute, Cris Donegan posted various pictures of him and his dad.
The Irish News reports that under one picture he wrote: "You'll never know just how proud I was to call you my daddy, you'll forever be my hero. Love you."
Two men arrested in connection with the investigation into the fatal shooting have been released unconditionally.
"How Bell secretly recorded Robinson and Nolan," reads the headline on the front page of the Belfast Telegraph.
Former DUP minister Jonathan Bell told an inquiry into the renewable heating incentive (RHI) scheme that he secretly recorded the former first minister Peter Robinson and BBC presenter Stephen Nolan.
The public inquiry was created to investigate a flawed green energy that was established in 2012 to boost the up-take of eco-friendly heat systems.
However large subsidies led to a potential bill of £490m for NI taxpayers.
Revelations by Mr Bell were contained within 45 new witness statements, which have been published ahead of three days of closing hearings expected to take place next week.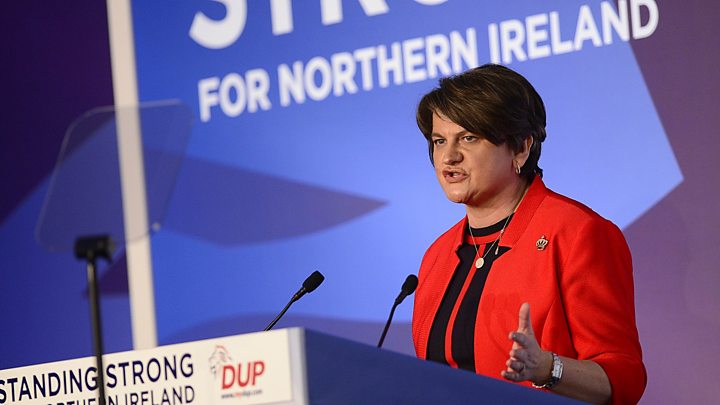 Another statement from Arlene Foster states that it is "possible" she was "wrong about the sequencing" of events in which a senior civil servant told her that he believed her special adviser had attempted to delay the implementation of RHI cost controls.
In November, Mrs Foster apologised to the DUP conference for the party's handling of RHI.
McElduff to seek election
Former west Tyrone MP Barry McElduff is set to seek election again - this time as a councillor.
The news is the main story on the front page of the Daily Mirror.
In January, Mr McElduff faced criticism, and resigned, after posting a video of himself with a loaf of Kingsmill bread on his head on the 42nd anniversary of the Kingsmills massacre.
Ten protestant workmen were murdered by the IRA in the atrocity.
The Sinn Féin politician maintained he did not intend to cause offence and that the video was a joke.
On Thursday evening, he tweeted that he was "proud to be selected" by his party for next year's council elections.
Appeal
According to the News Letter, a retired police officers' group is set to appeal a court ruling that they claim endorses unproven allegations against its members over the Loughinisland murders.
Six Catholic men were shot dead by loyalist paramilitaries as they watched a 1994 World Cup football match in a pub in County Down.
In November, Mrs Justice Keegan ruled that the Police Ombudsman (PONI) was entitled to express his belief that "collusion was a significant feature" in the UVF attack.
Her ruling followed a review of a previous determination by Mr Justice McCloskey that the ombudsman had no legal basis for making such statements on issues which did not result in criminal or disciplinary action against a named officer.
The NI Retired Police Officers' Association (NIRPOA) say Justice Keegan's ruling permits the ombudsman to deliver damning judgements "without the inconvenience" of having his evidential material independently scrutinised.