Homelessness in Belfast captured in photos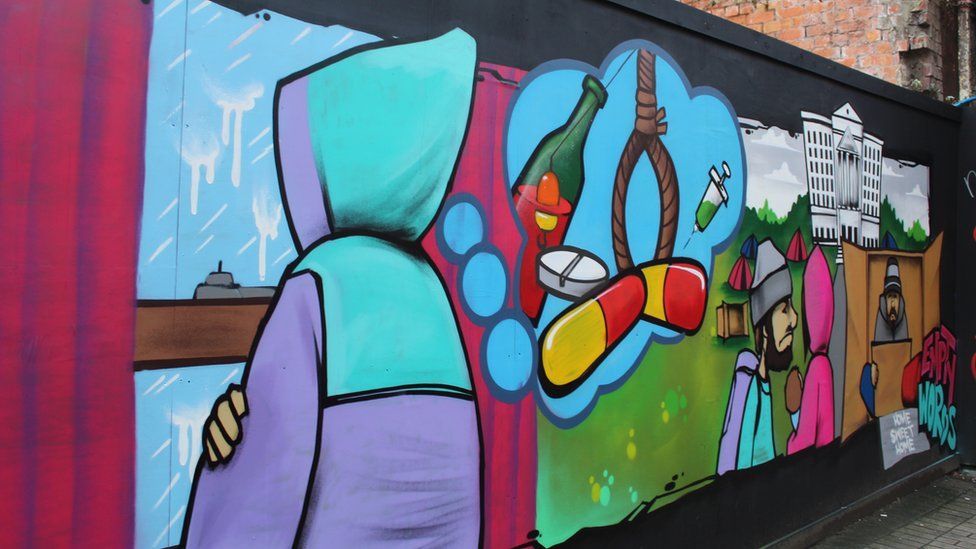 The right to adequate housing inspired a Belfast-based photography club's exhibition on homelessness in Northern Ireland.
The themes chosen by the photographers included feelings of despair, shame and loneliness.
A number of charities including Leonard Cheshire, which offers services for disabled people, partnered to create a mural depicting these themes of homelessness on Lower North Street in Belfast.
The photographic exhibition was facilitated by the Westcourt Centre and Westcourt Camera Club as part of Homelessness Awareness Week 2018, which ran from 30 November - 8 December.