SDLP members back Fianna Fáil partnership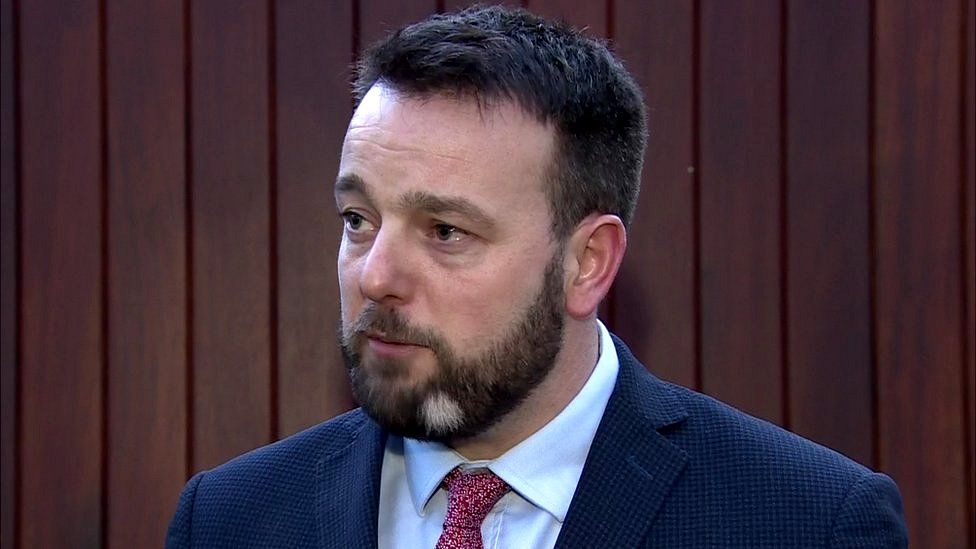 The SDLP has voted overwhelmingly in favour of a partnership with Fianna Fáil.
Nearly 70% of party members - 121 - voted in favour of the leadership's proposal at a special party conference on Saturday.
Fifty-three voted in favour of an alternative proposal to widen the arrangement to include Fine Gael and Labour.
It was tabled by members who opposed the Fianna Fáil plan.
In a statement following the vote, the party leadership said the political environment "across these islands is changing rapidly".
"Parties, too, must be prepared to embrace change and respond to the challenges we all face. Business as usual is no longer an option.
"This partnership will be built on a genuine desire to deliver for people across Ireland, driven by an ambition to see power returned to local politicians and tasked with changing the lives of people who have for too long been let down by our politics here."
The leadership acknowledged that for some members the decision would not have been their "desired outcome" and they would be "reaching out to all strands" within the party.
Final destination or the first stop?
Analysis by Jayne McCormack, political reporter
For some in the SDLP, this new link-up with Fianna Fáil is long overdue.
The party says it will no longer be business as usual - but questions remain as to how business will actually work going forward.
Although a large majority backed the proposal, there are fears from those who opposed it that this is the first step towards the loss of the SDLP brand and identity.
The leadership recognises that fact and says it's sensitive to it.
But it's made a decision, and its attempts to reach out to those who feel the SDLP is moving away from what they signed up to, might not prove successful in the long run.
In a tweet, Fine Gael's Charlie Flanagan, the Irish minister for justice, said he was disappointed by the decision.
The Irish Labour Party also said it was disappointed.
"It remains our view that this move represents a precursor to a full merger," the party statement said. "We also note that 30% of delegates opposed the leadership motion."
Speaking ahead of the conference in Newry, party leader Colum Eastwood said the SDLP name and brand would not disappear if members backed the partnership with Fianna Fáil.
Senior SDLP MLA Claire Hanna, the party's Brexit spokesperson, said on Thursday that she had a problem with the "exclusivity" of the arrangement and added that she would never be a Fianna Fáil MLA.