Walking: People in NI walk less than half a mile a day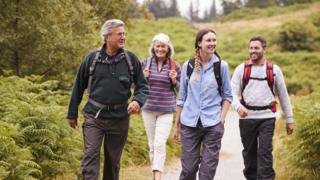 People in Northern Ireland walk less than half a mile a day, according to new official figures.
On average, people in Northern Ireland make 903 journeys a year, with the bulk - 70% - made by car.
Walking makes up just under a fifth of journeys, with each individual covering 165 miles (265km) a year on foot.
Public transport takes up 5% of total journeys, with other methods, like cycling, covering the rest, Department for Infrastructure figures show.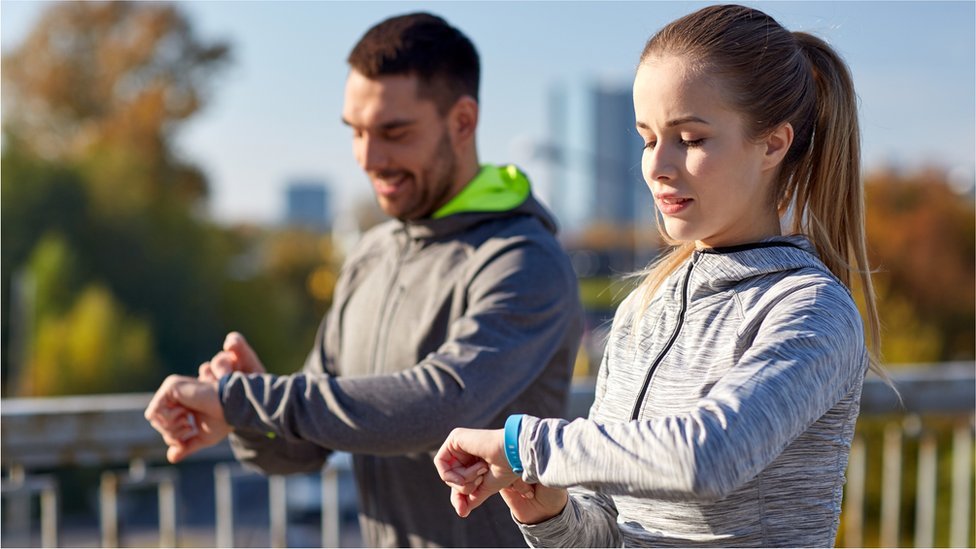 Getty
How active are you?
JourneysThe average person makes 903 journeys a year

WalkingEach person walks 165 miles in 12 months

Car travel70% of journeys are by car
Source: Department for Infrastructure
The Department for Infrastructure's travel survey covers the period from 2016 to 2018 and looks at the mode of travel and distance travelled by each person in Northern Ireland.
The average person in Northern Ireland travelled a total of 5,868 miles (9,443km) each year, with an average journey length of 6.5 miles (10.4km).
Responding to the figures, a spokesperson from the department said the current number of cars on the road was "not sustainable" and that "too many people are making the journey to and from work by car, usually alone with no-one else in the vehicle".
Poor health, high emissions and reduced air quality came as a result of an overuse of cars, the spokesperson said.
They added there had been positive developments around public transport, including the launch of the Glider bus service in Belfast, and said efforts should be made to ensure people have the "freedom and confidence to walk or cycle".
Staying put
Overall, there was a very small amount of movement from the previous period between 2013 and 2015.
The number of car journeys taken in Northern Ireland fell by 2%, down from 72%.
The newest figures show a total of 47 public transport journeys were made by each person each year, which is around the same for the 2013-15 period.
Reason for journey
The number one reason given for journeys was for leisure purposes - accounting for just under a third of all trips - and visiting friends, travelling for social activities, and taking holidays.
Commuting was the second most popular reason to travel, accounting for just under a quarter of trips taken.
Shopping and travelling for personal business both accounted for 12% of reasons for trips taken.