Hoax device causes Londonderry alert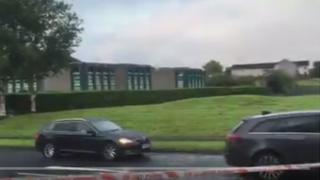 Army Technical Officers were called after a suspicious device was found in Londonderry on Friday night.
The item was found at a bus shelter near St Paul's Primary School in Galliagh.
ATO examined the suspicious object and declared it an elaborate hoax at around 2200 BST.
Moss Road was cordoned off by police during the alert but has since reopened.