Gay marriage and abortion: Why are there different laws in Northern Ireland?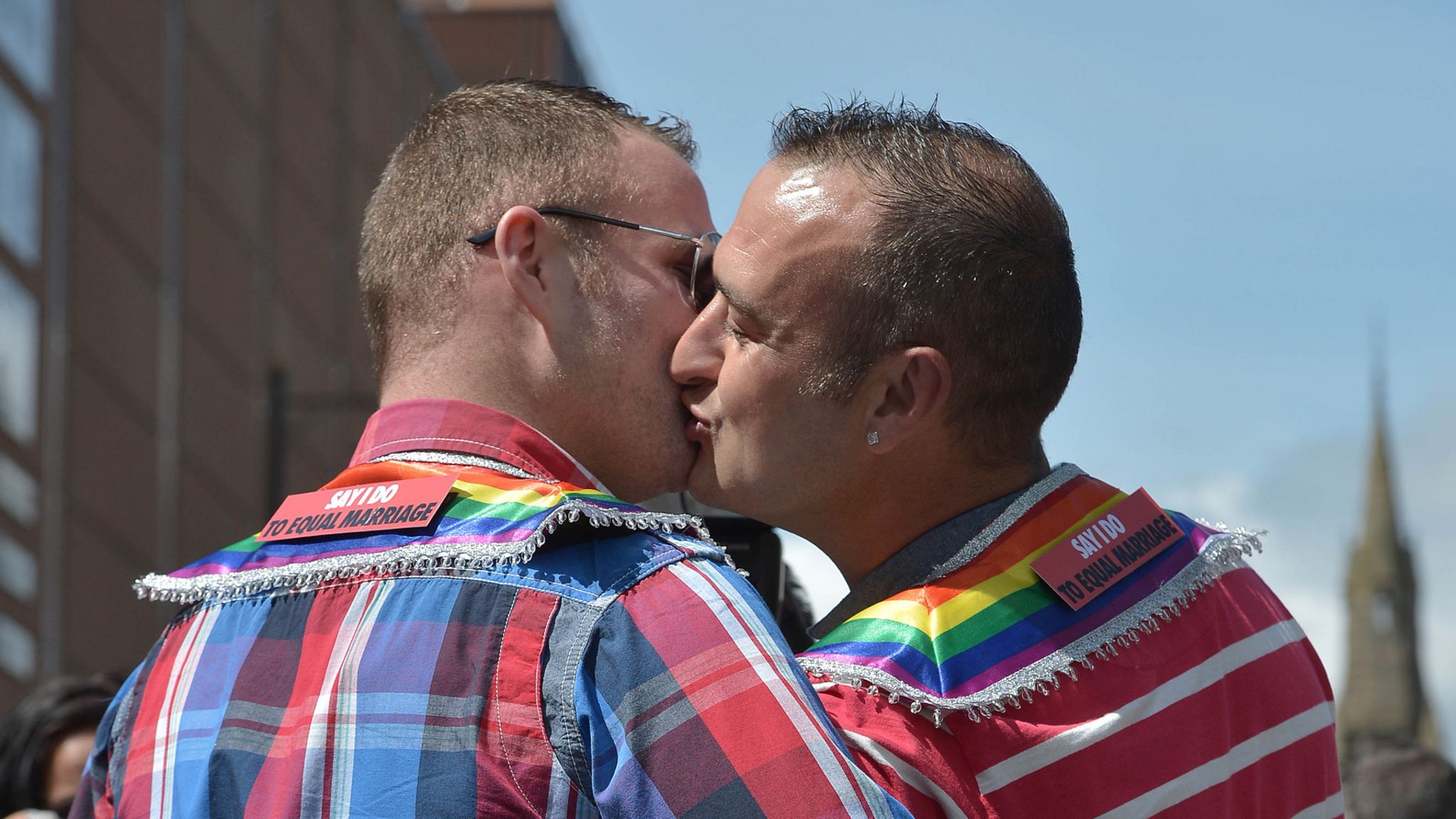 The laws on abortion and the ban on same-sex marriage in Northern Ireland are set to change.
A bill bringing its laws more in line with the rest of the UK, where access to abortion is more limited and same-sex marriage is legal, has passed its final stage in Westminster.
How does Northern Ireland differ?
At the moment, same-sex marriage is not legal and access to abortion is only permitted in certain circumstances.
In England, Wales and Scotland, laws that criminalised abortion were changed by the 1967 Abortion Act. This currently allows an abortion to be legally carried out up to a 24-week limit.
It was also made legal beyond that point in cases where the mother's health is threatened, or if there is a substantial risk the baby will have serious disabilities.
But these changes did not apply to Northern Ireland, which at that time had its own parliament. Abortion remains illegal unless a woman's life is at risk, or there is a serious risk to her mental or physical health.
Abnormalities of the fetus considered fatal, as well as rape and incest, are not circumstances in which abortions are allowed.
Northern Ireland is also the only part of the UK where same-sex marriage is not legal.
And another referendum last year voted to make abortion legal in all circumstances up to the first 12 weeks of pregnancy. It can be later in cases of fatal abnormalities affecting the fetus - or where the mother's life is at risk.
What do people in Northern Ireland want?
Amnesty International has consistently campaigned for a change in the abortion law in Northern Ireland.
That poll also suggested that 65% of people thought that having an abortion should not be a crime.
According to that report, in 1998 a majority of people thought same-sex relationships were always wrong, but this had gone down to 27% by 2013.
In 2016, more than 80% thought an abortion should be allowed where a fetus had a fatal abnormality - in 1998 that figure was around 50%.
Those behind it said more than 16,000 people had signed the letter including Arlene Foster, the leader of the socially-conservative Democratic Unionist Party (DUP).
However, the other main political party in Northern Ireland, Sinn Féin, now supports moves to allow more access to abortion. It also supports legalising same-sex marriage.
What did MPs do at Westminster?
MPs were debating a bill about keeping public services running in Northern Ireland as there is no functioning government there.
It has been without a government or assembly since January 2017, when the two parties who were sharing power - the DUP and Sinn Féin - split in a bitter row.
Two Labour MPs - Conor McGinn and Stella Creasy - tabled amendments to the bill to change the law on same-sex marriage and abortion so it's more in line with the rest of the UK.
These have now been approved by Parliament in one of its final acts during the remaining few days of Theresa May's premiership.
If by 21 October, a government has not been restored in Northern Ireland, same-sex marriage will become legal and the rules restricting abortion will have to change.
However, there will be a delay before the changes come into effect.
New regulations for same-sex marriage will come into force by January 2020 and for abortion by March 2020.
The government has said there will be a consultation period to establish how the changes to abortion law will work.
So for the moment, it is not clear if the law in Northern Ireland will become the same as elsewhere in the UK.
This article was updated on 30 October 2019 to provide clarification on a number of points.