Thomas McKenna: Court hears more allegations made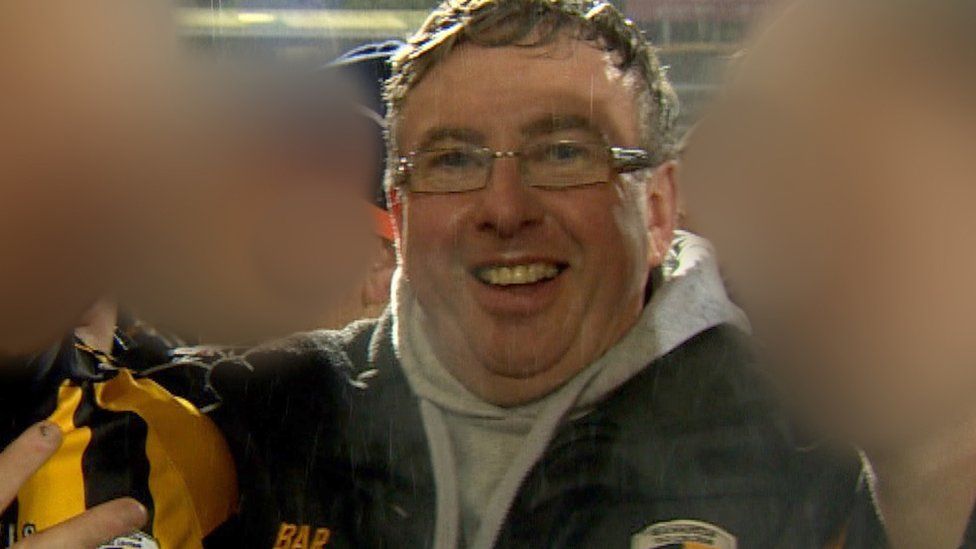 A former GAA official is to face further questioning by the PSNI on new sexual abuse allegations, a Newry court has heard.
Thomas McKenna, whose address is listed as Maghaberry Prison, is currently facing a total of 27 charges including sexual assault and indecent assault.
An Article 47 application to question him on new allegations is to be put forward by police in late November.
"New victims have now come forward," the prosecution told the court.
Mr McKenna appeared via video link from Maghaberry Prison.
He faces charges relating to sexual assault spanning a 30-year period.
One set of charges is related to alleged offences against three males and includes sexual assault.
Another set of charges includes two gross indecency offences, eight counts of voyeurism along with making and possessing indecent photographs of children.
Police searches led to the recovery of devices said to contain 43,000 still images and 8,000 short video clips - some allegedly taken covertly.
The retired postman, who was treasurer for Crossmaglen Rangers, is further alleged to have interfered with mail during his time of employment.
The judge adjourned the case until 20 November when the application to question Mr McKenna will be made by the Police Service of Northern Ireland.