UUP leader-elect Steve Aiken refuses to say if he will run 18 candidates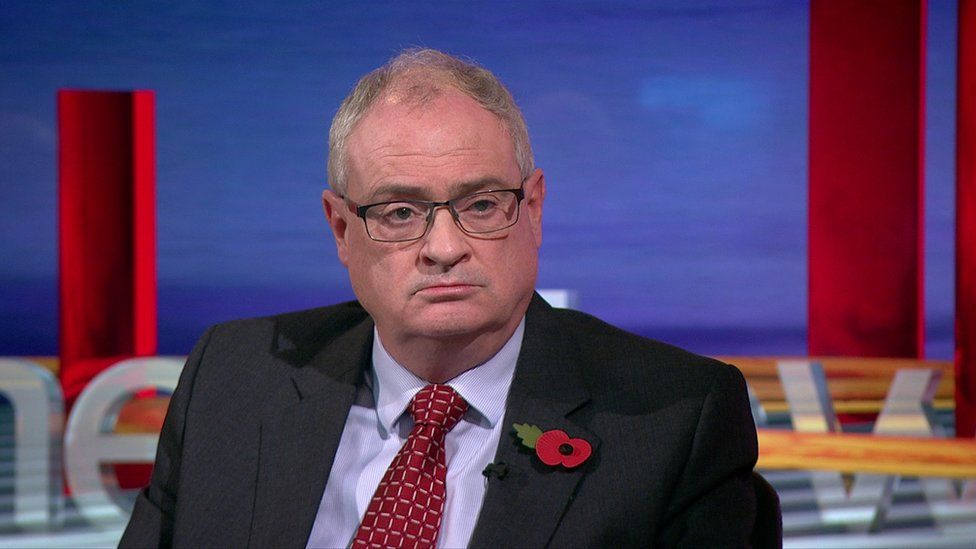 The Ulster Unionist leader-elect has refused to say if his party will run in every constituency in the upcoming general election.
Steve Aiken had previously ruled out an electoral pact with the DUP.
Unionist parties have traditionally agreed pacts in certain constituencies in order to maximise the number of unionist MPs at Westminster.
A group of unionists have called on him not to run in North Belfast, saying it would help Sinn Féin win the seat.
When asked on BBC NI's The View if he was still committed to fielding candidates in all 18 constituencies, Mr Aiken said "just at the present moment in time, we are looking to make sure we have representatives across all of Northern Ireland".
"Particularly those who will challenge the DUP, who will challenge Sinn Féin and actually represent Northern Ireland," he continued.
"It's about making Northern Ireland work again."
DUP MLA Christopher Stalford said Mr Aiken had "shot himself in the foot".
"The only thing that matters to me is that we maximise unionist representation in the House of Commons.
"I have always believed in unionist cooperation and unionists working together to maximise representation.
"Steve is dangerously out of step with mainstream unionist opinion."
The letter, printed on Thursday, was signed by current and former UUP members.
"As you have rightly said, country must come before party. It is time to follow through on those words," the letter stated.
The signatories include former Belfast City Council UUP group leader David Browne, current UUP councillor Frazer Agnew, and Progressive Unionist Party leader Billy Hutchinson.
South Antrim MLA Steve Aiken is the only candidate standing for leadership of the party.
Last weekend, in a series of interviews, Mr Aiken said that under his leadership his party would fight all seats in the general election and would not form an electoral pact with the DUP.
Also appearing on The View, the Sinn Féin MP for South Down Chris Hazzard said the party's deputy leader Michelle O'Neill has been engaging with the leaders of other pro-Remain parties about potential electoral pacts.
"I think that process is yet to be exhausted," said Mr Hazzard, adding that agreement on a pro-Remain candidate would be "the way forward".
"In those constituencies… where there is a pro-Remain majority, but the anomaly is that they're represented by DUP Brexiteers, [the electorate] want the parties to work together.
"They want the parties to come together and realise that agreeing a pro-Remain candidate is the way forward."
South Belfast SDLP MLA Claire Hanna said it was clear there was not going to a "comprehensive pact" between the pro-Remain parties.
"There is the fundamental issue of abstentionism. People are desperate, desperate to hear sensible pro-Remain arguments being made in Westminster.
"It will be MPs which will make or break the situation."
South Antrim Alliance MLA John Blair said he would make "no contradictions" of his party's opposition to pacts.
"Our elected reps, including myself don't like it. Our members don't like it, and I am making a pretty solid guess that our supporters don't like it either," he said.
"There is a growing band of people in Northern Ireland who are non-unionist, non-nationalist voters, people who identify as neither."